Kooth
Striking A Balance - University Mental Health Day 2022
02 March 2022
Thursday, 3 March 2022 is University Mental Health Day. University students face a lot of unique challenges - not just exams, revising, and dissertations, but also flatmates, friendships, and balancing work and education, to name just a few.
This UMHD, we are going to focus on the particular struggle of maintaining a work-life balance while going to university.
For many people, going to university happens at a time when they are transitioning from childhood into adulthood. For those who decide to go to university as a mature student, the move usually signifies a transition from one major period in their life to another.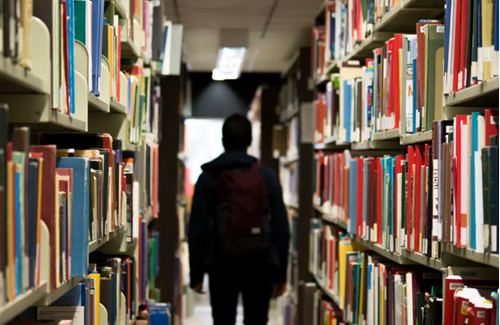 Transitions can be tough on our mental health, and they can make it difficult to settle into a new routine that prioritises rest and relaxation as much as it does work and deadlines.
We spoke to Sarah, a 21-year-old student from Luton, about her recent experiences in struggling with her work-life balance.
Sarah says:
"I study acting and performance, and it wasn't until last week that I realised just how much things had got to me. I was watching my group's performance back, and I almost didn't recognise myself! I could see that I just wasn't in the greatest headspace. I was just pushing through it."
"I am the most stressed I've ever been. In the past, I've always had periods of stress, like every few weeks, or during exams and revision. But this term has just felt like one long stress. I've felt like I haven't had a break whatsoever!"
"When you are at school, you always have a half term. And most universities also have reading weeks. But our course doesn't."
"I've had one day off since term started. One day where I haven't had to work or do uni work. And then, I've had nothing to look forward to. Usually, I would have looked forward to going home for Christmas, but that didn't happen this year. And, with Easter coming up, it doesn't look like I'll be going home for that, either."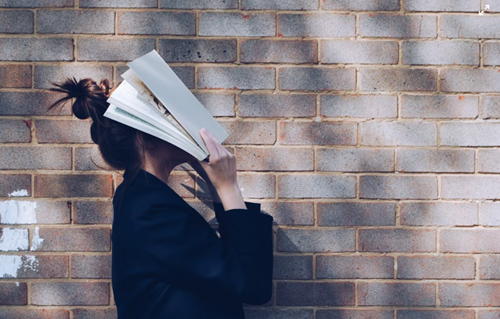 "Uni has always been stressful, but it was more manageable before, because I had more of a work-life balance. I could leave the stress of uni behind and go out, have fun, and spend time with friends and family."
"The fact that we have emails coming in from uni at all hours of the night doesn't help. Not to mention the workload! I feel like we have more work this year than any other year!"
"Everyone around me seems to know what they want to do, and I only have a very vague idea – and I'm not even totally sure about that idea. I am constantly tired. Even with 10 hours of sleep, I still feel exhausted and I know I'm not the only one that feels this way."
Work-life balance is an issue for many students, as Sarah illustrates for us here. If you're struggling with work-life balance yourself, read ahead to find our top tips on how to find ways to make sure you're looking after your mental health while studying.
Maximise your active time
Sarah mentions that she feels tired all of the time, and she says that she hasn't been able to get out as much as she once did.
Any significant reduction in movement and outdoor time can leave us feeling restless and lethargic, rather than rested and recuperated. Spending hours in the same place and/or doing nothing at all often steals our energy.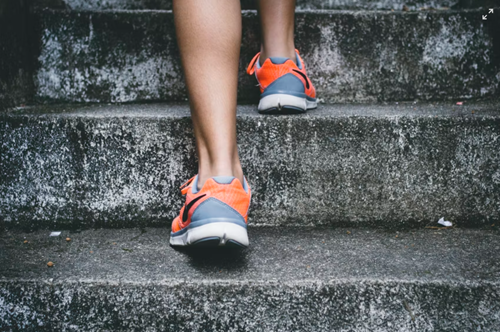 You can combat this by doing things such as:
Stretching
Spending more time outdoors
Keeping an eye on your posture when seated for long periods of time
Walking around your house or room
Going for a walk or run
You can also check out the NHS's guide to sleep and tiredness for more information.
Create a designated workspace
We understand that not everybody has the privilege to be able to create a library-inspired workstation in their home. However, there are a few things you can try out to help differentiate between your work and relaxation spaces. For example: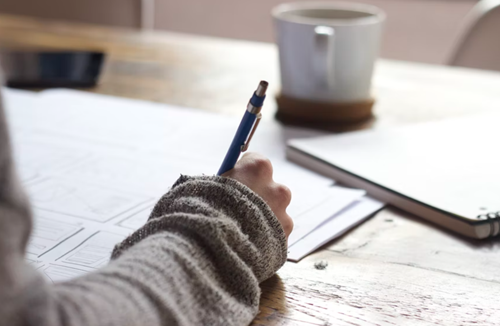 Decorate your area for studying with items, materials, and colours that are different from your area for resting.
Create a communal study space. If you live in a shared house, speak to your flatmates about creating a space in the living area that everyone can study in.
Use desks, curtains, and/or room dividers to create a partition between your sleeping and studying spaces.
Change your room around regularly.
Declutter, clean, and organise your study space as often as you can.
Create a virtual commute
It's common for students to move from one space in the house to another and then back to that first space again. Adding a virtual commute to your morning routine can help bring a sense of freshness to your day. You can do this by:
Getting up early and getting dressed for a walk
Drinking water or a hot drink outdoors for 10-15 minutes before starting your day
Using the time when you enter back into the house as your "entering work time"
If you want to take a shower or make breakfast before starting your working day, you might want to consider the time you re-enter the house as your "start of the morning time".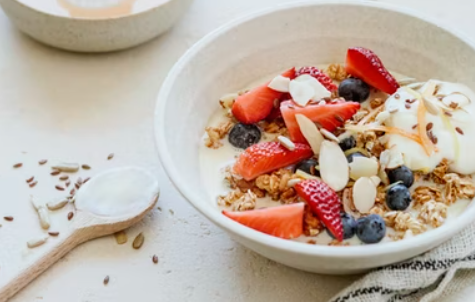 If early mornings aren't for you, you might want to try going for a walk or sitting outside at the end of your workday. This can help you wind down and can act as your commute home.
Set daily cut off points
Schedules and routines can be vital for keeping your mental health on track. While it might be tempting to pull an all-nighter or push off your regular study session to watch an afternoon football match, such occurrences should be rare.
A regular routine in which you go to sleep at around the same time every evening, wake up at around the same time each morning, and have dedicated hours for study can really help you focus and feel refreshed.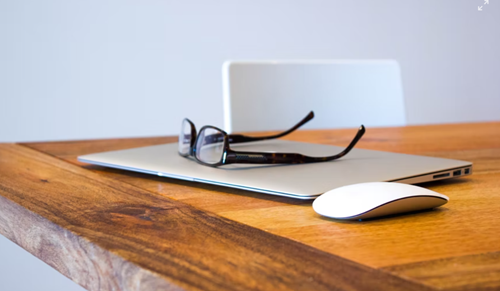 When your workday is done, unplug! Don't answer any more emails, don't read one last chapter before bed, and put away all your notebooks and planners.
Don't give into temptation to check your emails or start chatting about work with a flatmate. If necessary, set your emails to an "out of office" reply during those times, and take that break!
Communicate your needs
Students like Sarah often talk about their demanding workloads. Sometimes, the expectations from the university exceed the emotional, mental, and physical capacities of the students.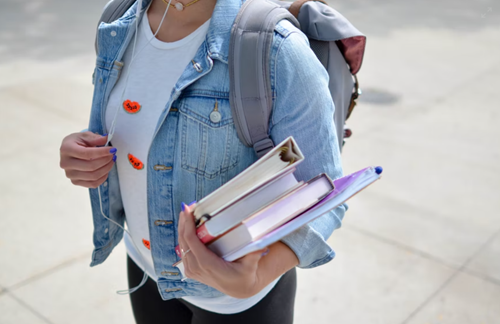 If you are feeling this way, you are not alone. And it is important to let your tutors and course leaders know if you're struggling to manage. This can be done through:
Talking to your tutors about how you feel during your tutorials
Raising your concerns through your student reps
Raising your concerns to the student union
If you find talking to people difficult, you could try writing down your thoughts or concerns and emailing them to your tutor, student rep, or student union.
If you're an aparto student living with mental health challenges or looking to improve your mental health and you need to find support. Please speak to your university or college support team or speak anonymously to a counsellor at Kooth about your mental health condition. We are committed to student safety and wellbeing. 
On our Kooth platform you can find more articles, peer-to-peer support boards, as well as access to online counsellors. Kooth Student is free and completely anonymous. You can send a message to counsellors at any time, and you can access counselling chats Monday-Friday 12pm-10pm and weekends 6pm-10pm.