events
Life happens in our spaces - Dublin events
10 February 2023
Hi everyone,
My name is Sofia, and I am a university student at Trinity College Dublin. As all international students will know, and might have experienced, life as an international student is hectic. There is so much to do; and, most of the time, it's brilliant. There are new places to explore, new people to meet, new cultures to encounter and new memories to be made.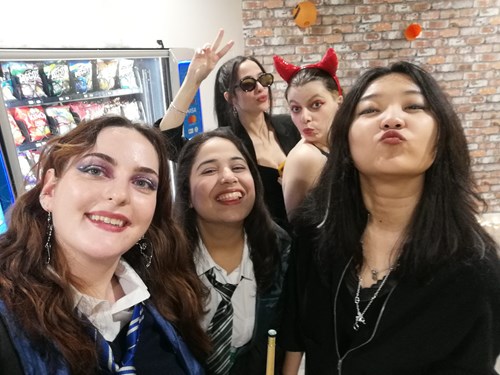 Then there is university: a blur of lectures, meetings, and deadlines we're all familiar with. There is so much to experience: living in a student accommodation is one of those things. In aparto, I have found a home and a place that cares about enriching my experiences as much as possible! While so much goes into this, a crucial aspect of it has to do with the events that take place.
So, without any further ado, here are the top 5 events I have loved at aparto!
Paint & Prosecco night
At fifth place, we have Paint & Prosecco night! After a long and difficult day, we students often just want to crash as soon as we get home, and find a way to unwind. After all, who doesn't need a bit of relaxation after a long day at uni? What better way to do that, than with the help of a blank canvas, some paint, and a little prosecco to really get in the zone! Through this event, we were given the chance to reconnect with our creativity. I must say, it was the perfect way to rediscover the power of our imaginations. Some of us painted abstracts, others galaxies, some fruit or flowers. We felt inspired in each others company and produced something wonderful!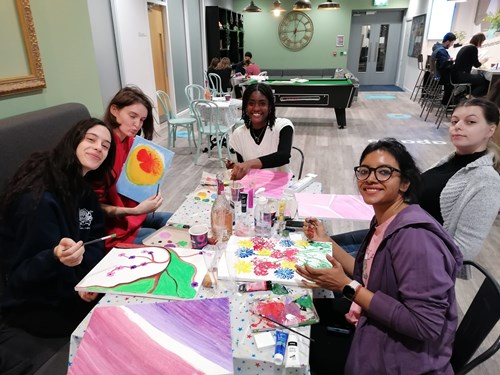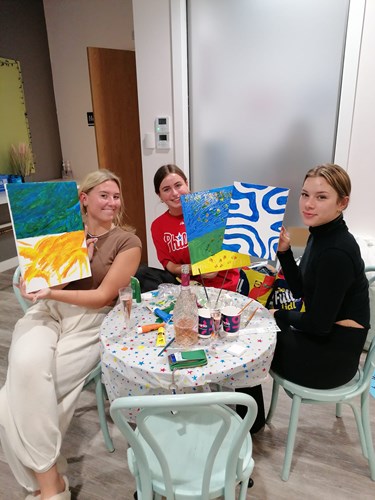 Pool Tournament
At aparto there is something for everyone; there are those who simply want to relax, and those who instead seek out a challenge. Hence, at fourth place, we have our Pool Tournament. I remember the complete silence during the last match: the finalists were facing off, and tensions ran high! It was a healthy and friendly expression of competitiveness. After all, most of us hang out in the common room most nights, usually playing pool. After having played so many friendly games, it was exciting to finally have the chance to determine the official winners... champions of Binary Hub!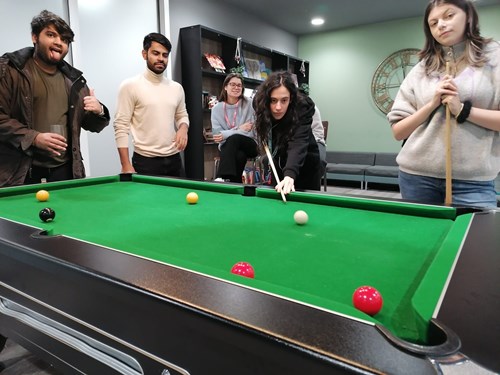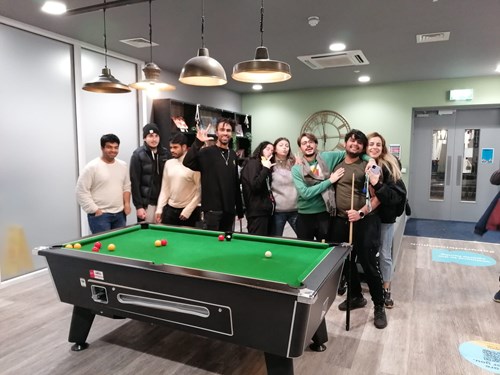 Halloween Party
Halloween is definitely one of the best nights of the year. Here in Dublin, it is also one of the most important! Let's not forget that Halloween itself originates from the Celtic holiday of Samhain. As such, the fall season at aparto Binary Hub was so special, and it culminated in our wonderful Halloween party. It was unbelievably fun to see everyone dressed up; there were devils and spies, Jedis and Hogwarts students. It was an absolutely brilliant night. Thanks to everyone for the fancy dress fun!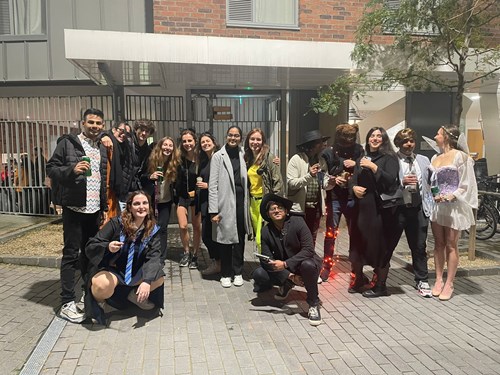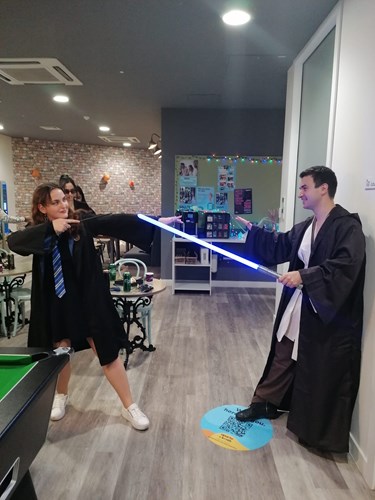 Trivia Night
Did you know, pub quizzes were invented in the UK in the 1970s? I didn't! A lot of people, like myself, share a love of random and interesting facts. As such, at second place, we have Trivia Night. This was one of our most popular events; not to mention, definitely the most educational! There was something for everyone: geography, history, science. Whatever your passion, there was a question about it.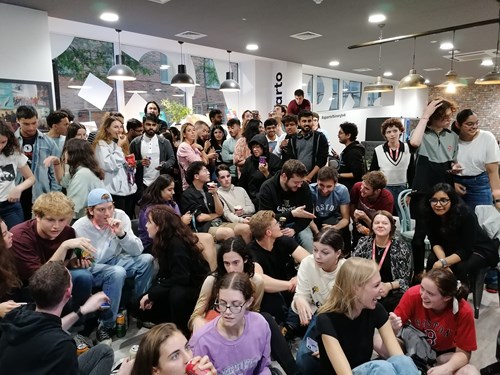 NEON party
In anticipation, my favourite event of the year and the much awaited winner… NEON Night! This event definitely deserves the top spot; if I could rank it any higher, I would. I cannot express how much fun this party was. We held it across all Aparto locations here in Dublin, and each party was just as amazing as the next! We had LED lights, and the common areas were decorated to perfection. Not to mention, the live DJ, as well as cocktails served by Teelings!
It was an unforgettable night; we danced, and talked, and laughed. I have loved all of the aparto events, but NEON Night holds a special place in my memory. It was the first night spent with those who would become some of my closest friends. I am sure there are many such great nights to come: and I am so excited to see what experiences aparto holds in store for us next.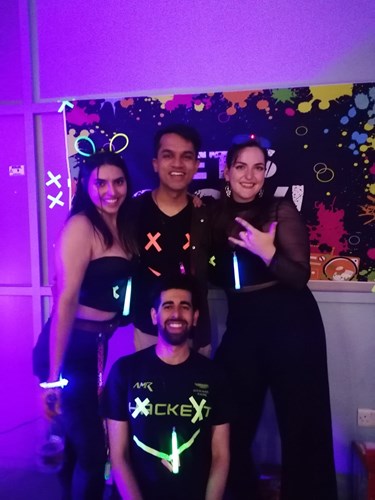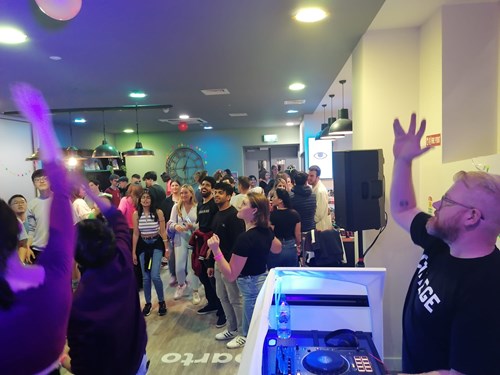 By Sofia Piermarini, student at Binary Hub