money management
How to Make Money as a Student: 38 Ideas
12 July 2023
Being a student often comes with financial challenges, but there are many opportunities for students to make money and achieve financial independence. Here are 38 ideas on how to make money as a student. These ideas cater to various interests and skill sets, providing flexibility and potential for growth.
Top 10 ways to make money as a student
1. Sell things you don't use anymore
Take a moment to declutter your space and identify items you no longer need. From textbooks to old clothes, selling them can be an easy way to make extra money.
Snap clear photos, write detailed descriptions, and list your items on online platforms like eBay, Vinted, Ziffit, Facebook Marketplace or local buy/sell groups.
Don't let unused belongings gather dust. Instead, transform them into funds for your goals and experiences.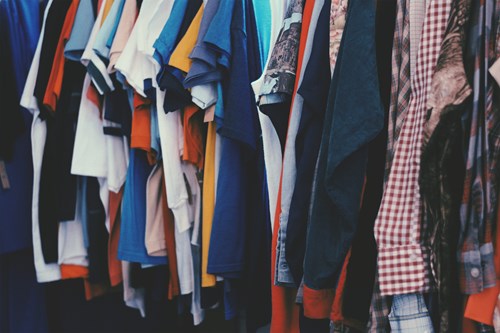 2. Babysitting or nannying
Babysitting is a very popular and easy way to make money fast as a student.
A lot of people that hire babysitters/nannies are typically drawn to students who they know need the money.
Typical tasks include supervision of the children, homework help, maintaining a safe and clean environment…etc.
3. Offering pet sitting or dog walking services
Offering pet sitting or dog walking services is a great and fun way to earn money as a student. Pet owners find themselves in a predicament when they need to travel or have plans because they need to find someone to take care of their pet.
This is a great opportunity to earn money and take care of their pets when they are not available. It's also a perfect side hustle for a student as it is not too time consuming either.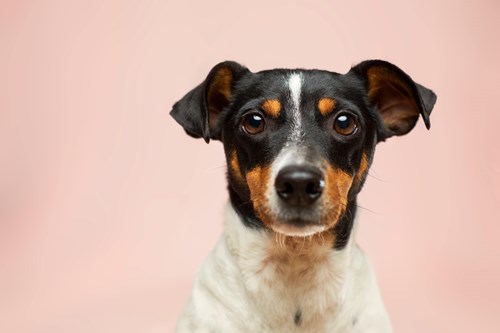 4. Photography services for events or portraits
Taking photos for events or portraits is one of the easiest and fastest ways to make money as a student!
Especially around graduation season, people are in need of a photographer to capture photos of them, and usually pay generously.
Check Malt (UK) to create a freelancer profile.
5. Tutoring services
If you are passionate about your studies and helping other people, maybe tutoring is calling your name!
Many universities offer placements for students to tutor other students in different academic subjects and even companies, like MyTutor, gather students to tutor their peers for a rate.
This is a great way to give back to your community while making money at the same time.
6. Selling handmade crafts or artwork
If you lean more on the creative side and find passion in creating artwork and handmade crafts, you can easily make money off of your creations.
Almost any town hosts farmers or street markets weekly and this is a fantastic way to display your work and make profit off of it.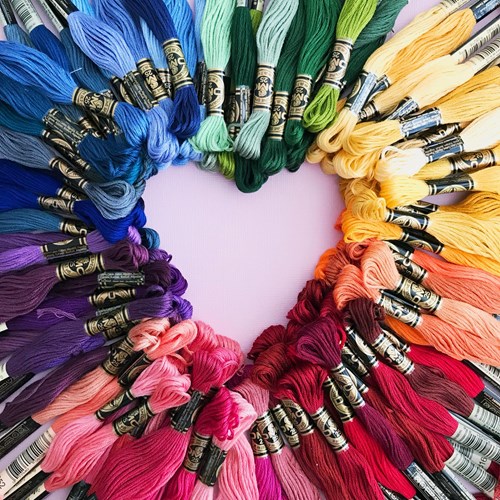 Read: How to decorate your uni room
7. Transportation services such as uber or taxi
Dedicating time to being a taxi or uber driver is a great way to earn money as a student.
You can work on your own hours and be able to relax and drive around your city, giving people rides to and from. This is also a great option if you are limited to your weekends to make money.
8. Yard work and gardening services
Yard work and gardening services are an easy and quick way to make money as a student.
You can offer a variety of services, including planting flowers, yard cleanup, mowing lawns…etc.
This can also allow networking and get your name out there in different neighbourhoods to make even more money.
9. House cleaning or organising
While house cleaning may not be the most glamorous job, it can provide a steady source of income for students. It offers flexibility, minimal investment, low overhead costs, and the chance to develop valuable skills.
If you provide good work at one home, chances that the homeowner will refer you to neighbours are high.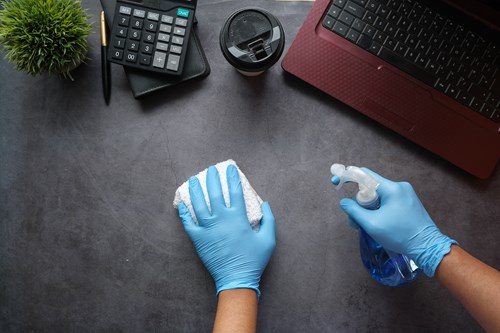 10. Car washing and detailing
If you have an interest in cars, car washing and detailing is a great outlet for you to make some extra cash as a student.
Whether you are working for a company or freelancing, this is a good and easy way to enhance your skills working with cars and could even help towards your future career.
Other ways to make money as a student
11. Social media influencer or brand ambassador
In today's modern age, social media has become a great outlet for entertainment and as a way to make money.
Many brands will partner up with universities to promote their brand in exchange for discounts and sometimes money. This is a great way to receive PR and enhance your marketing skills at the same time.
12. Graphic design services
Local businesses, nonprofit organisations, and more, are often looking for graphic design services to help modernise websites, etc.
If you excel in graphic design for your studies, this is also an awesome opportunity to enhance your skills for future careers.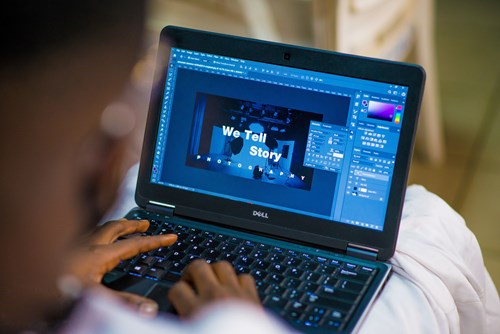 13. Offering virtual fitness classes
Offering virtual fitness classes as a student allows for you to prioritise your studies, while still making money.
Eventually, this could lead to you building your very own personal brand. This is a great outlet to make money, especially if you are passionate about fitness and teaching others.
14. Offering resume writing or career coaching services
Similar to tutoring services, offering resume writing or career coaching services is a great way to make money and be able to help others at the same time.
Some universities have services such as this for a credit unit or other services offer it for pay.
This in turn, can also enhance your resume writing skills at the same time, by continuing to practise.
15. Social media management for small businesses
Small businesses are often looking for people to help run their social media accounts to help promote their business.
As a student with intel to what younger generations are more drawn to in marketing terms, small businesses will look towards you to help run social media to the best of your abilities, for a good rate.
16. Participate in online surveys
Several online websites offer paid surveys to take in return to be paid. While the surveys may take some time to take, it is a very simple task to earn money, at the tip of your fingers.
For example, Survey Compare offers up to £5 per survey.
17. Offering music lessons
If you share a talent in instruments, consider providing music lessons to those inexperienced and make money from it!
This is a chance to make money and enjoy what you are doing at the same time.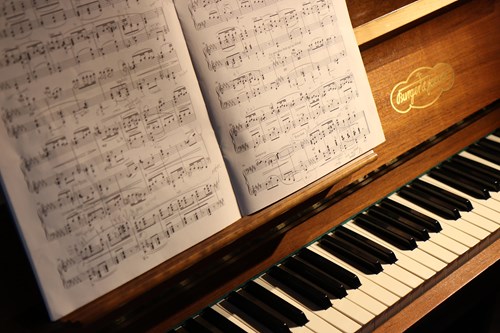 18. Become a YouTuber and create content
Becoming a YouTuber and creating content is becoming more and more popular in this modern age.
It allows you free creative reign and if you develop a certain amount of followers and shares, you can eventually receive some money.
19. Become a tour guide in your city/campus
As a student, you should be pretty familiar with your campus and there are several incoming students and their parents looking for someone to give them a proper tour of the surrounding space and campus life.
This is an excellent way to make money as a student and quite easy!
20. Offer meal prep services
If you are keen to prepare your meals and services, consider cooking meals and delivering them to students or families near you.
Many college students lack skill in the cooking department and would be more than willing to pay to have food prepared and delivered to them.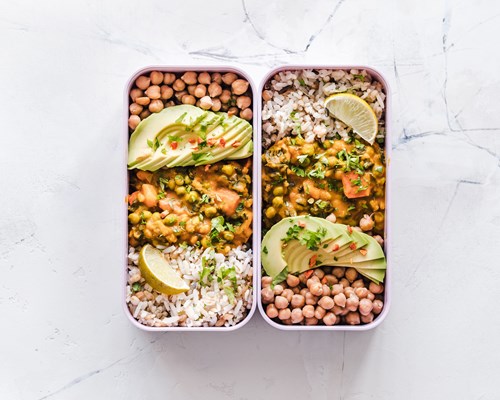 21. Mobile phone or computer repairs
If you are talented in the phone/computer repair area, consider working at a shop. This offers students a chance to earn money while developing technical skills, gaining hands-on experience, and networking within the industry.
22. Writing and selling music or jingles
While this may seem a bit out of the ordinary, it is definitely an option to consider if you are creative with your words and like song/jingle writing.
You can find several sites online like Fiverr looking for jungle writers. This is something you can create on your own time and submit to sources and make money off of it.
23. Hostess/ server/ bartender at a restaurant
With the potential for tips and flexible work hours, these roles offer a chance to earn a substantial income while accommodating class schedules. Additionally, they provide valuable customer service experience, communication skills, and an opportunity to develop a strong work ethic, all of which can benefit students in their future careers.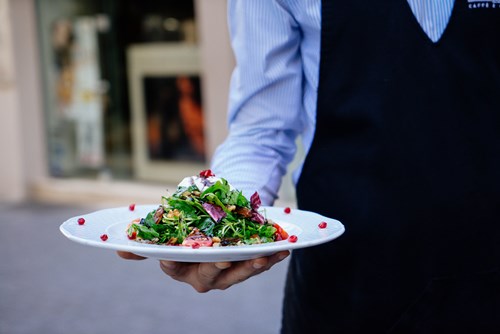 Read: Student Budget Planner
24. Boutique Cashier
Being a cashier is a good option for students to make money due to its accessibility and availability of part-time positions. Cashiering jobs often offer flexible schedules that can easily be adjusted to fit around class times.
Additionally, these roles provide an opportunity to develop customer service skills, gain experience in handling transactions, and learn how to work efficiently in a fast-paced environment.
25. Create/sell clothing brand/accessories
Creating and selling clothes or accessories can be a lucrative venture for students. It allows you to unleash your creativity, tap into your unique style, and showcase your designs to a wide audience.
With the rise of online platforms and social media, students can easily market their products, reach potential customers, and generate income.
26. Sell old textbooks
A great way to make money quickly as a student is this idea, which is often forgotten about. When students are finished with their courses, they typically lose or misplace their old textbooks.
Instead of having a new student have to go out and buy books for the same course, sell your textbooks!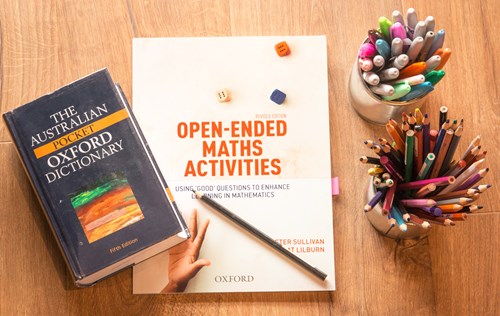 27. Grocery Deliverer
Either working in a grocery store or being a personal grocery deliverer, is an easy way to make money as a student. Some apps and sites like Taskrabbit allow you to apply to be a grocery pickup person, or you can be a designated grocery pickup person for neighbours or friends.
28. Yard Sale
A yard sale is a very old fashioned and successful way to make money quickly. This is an opportunity to sell just about anything you don't need anymore at your chosen price.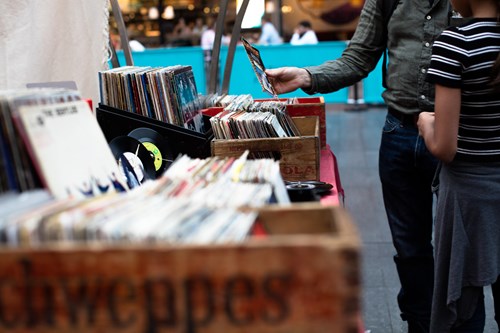 29. Language translation services
Many universities have language departments or translation programs that offer student employment opportunities.
They may have positions for student translators or language tutors, allowing you to work on translation projects within the university community.
30. Personal fitness training or coaching
Similar to holding virtual classes for fitness and training, consider holding in person personal fitness training or coaching.
This is a great way to meet people, connect and train them in person, and make money!
31. Freelance writing or blogging
There are many content writing platforms, such as iWriter, WriterAccess, or Textbroker, that connect freelance writers with clients who need content for their websites, blogs, or marketing materials.
These platforms often have a wide range of writing projects available, allowing you to choose topics that align with your interests and expertise.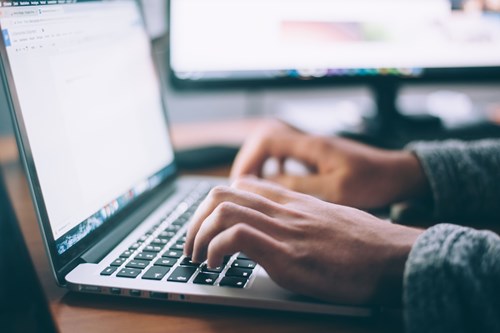 32. Selling homemade baked goods or desserts
Many communities have farmers' markets or food fairs where vendors can sell their homemade goods. Contact organisers of such events in your area to inquire about the process of becoming a vendor.
This can be a great way to showcase and sell your baked goods directly to customers while creating a local customer base.
33. Creating and selling personalised stationery
If you are creative and enjoy creating stationaries, consider selling those!
Many students can benefit from stationeries and this could be a fun and artistic outlet to make money on the side!
34. Renting out equipement
Renting out equipment can be a good way for students to make money. It allows you to leverage your possessions and generate income without significant time commitment. Examples of rentable equipment include cameras, musical instruments, sports gear, or power tools.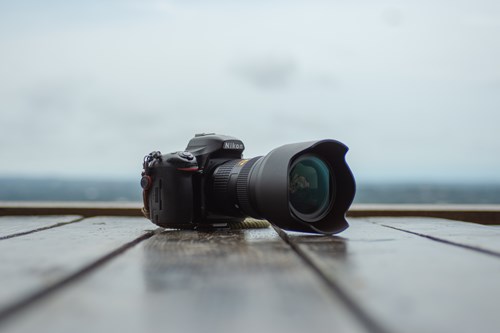 35. Offering car advertising space
Offering car advertising space can be a lucrative opportunity for students to make money. By allowing companies or brands to place advertisements on their vehicles, students can earn passive income while going about their daily routines. It requires minimal effort and provides a consistent source of revenue.
36. Writing and self-publishing a book
Writing a book can be a rewarding and potentially lucrative endeavour for students. It offers a platform to express creativity, share knowledge, and engage with readers.
With self-publishing platforms and digital marketplaces, students can easily publish and sell their books, generating passive income.
37. Providing computer software training
Providing computer software training can be an opportunity for students to make money. With their tech-savvy skills, students can offer specialised training on popular software applications to individuals or businesses.
As technology becomes increasingly essential, there is a growing demand for software proficiency. By sharing their expertise, students can earn income while helping others enhance their digital skills, opening doors for tutoring, consulting, or even developing comprehensive training programs.
38. Apply to be an ECA for aparto
At aparto we work with the students that live in our buildings to create a fun and inclusive event and wellbeing programmes. Around planning, promoting and hosting events, our ECAs (Event & content assistants) also create tiktoks and capture lots of image & video content for our social media social. If you think you are suitable for the ECA role in your residence, apply today buy emailing your CV to hello@apartostudent.com along with a Tiktok you have created and a cover letter.
To Sum Up
In a nutshell, there are many ways for students to make money. Whether it's getting a part-time job, doing freelance gigs, or starting their own hustle, the options are endless. The trick is finding the right balance between making money and handling studies.
Making that extra money not only helps with expenses but also gives students valuable experience and skills for the future. So, go ahead and dive into these money-making opportunities. Be proactive, have fun with it, and set yourself up for success while enjoying the journey.
Important: Students must obtain proper permits, permissions, and insurances for all jobs undertaken, particularly when working with people and/or food. Ensure you're covered and compliant. Stay responsible, protected, and professional.
About aparto
At aparto, we provide purpose-built, modern living spaces designed specifically for students. We create vibrant communities and provide a range of amenities, including fully furnished rooms, common areas, study spaces, and social events. We focus on providing a comfortable and supportive environment where students can live, learn, and thrive during their university years.