city-guides
Have you ever wanted to experience the Italian dolce vita in Milan?
27 February 2023
We are ready and waiting to welcome you to aparto Milan Giovenale for your summer stay!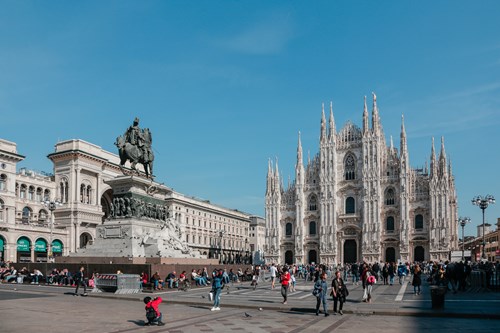 La dolce vita (lit: The sweet life) stands for: fun, indulgence, feeling good in your surroundings, enjoying life, food and company. In other words: getting the most out of your life.
Milan in the summer is one of the best destinations to experience la dolce vita, as the city slows down to welcome warm weather and outdoor activities. In fact, Milan is one of the most important cities in the world, seeped in art, design, entertainment, fashion, architecture, finance and tourism. The city is located in the center of Lombardy, the perfect base for your one day trips to discover more cultural hidden gems in Italy.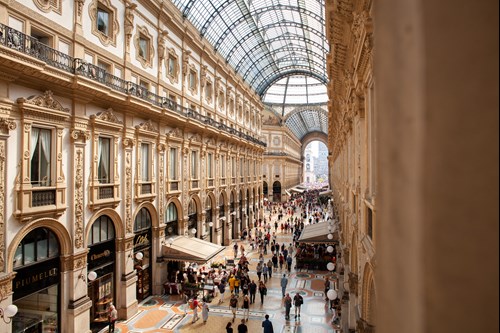 Take a dip in the Mediterranean sea!
Genova is just 1 hour 30 minutes away by train! From there you can find some of the best Italian beaches such as Santa Margherita Ligure, Recco, Camogli, Cinque Terre and even the stylish Portofino. You can spend the day at the beach, strolling around the towns and eating focaccia. In fact, Liguria is the best-known region for Focaccia.
Extra tip: If you want to eat it like a local, dunk it in cappuccino!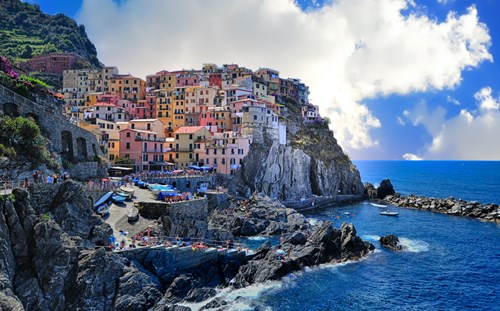 Explore beautiful landscapes in the Alps
Valtellina, the alpine valley famous for its ski center, hot spring spas, wines and cheeses, is just 2 hours by train. Go hiking in the most beautiful mountains of Europe and discover small towns filled with history and traditions.
If you want to have a little extra adventure we suggest you to visit Switzerland. Just 1 hour 30 minutes by train from Milan you can reach Lugano, one of the country's most charming towns.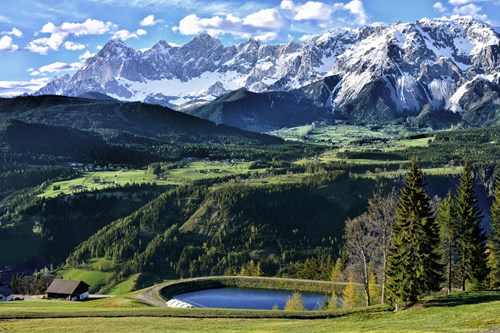 Visit dreamy sceneries by the lake
Discover some of the most picturesque and romantic locations on the lake. You just need to go to Milan Central Station to reach:
Stresa – 1 hour by train
Arona – 1 hour by train
Como – only 40 minutes by train
Don't forget to bring you camera for the scenery, and sunscreen!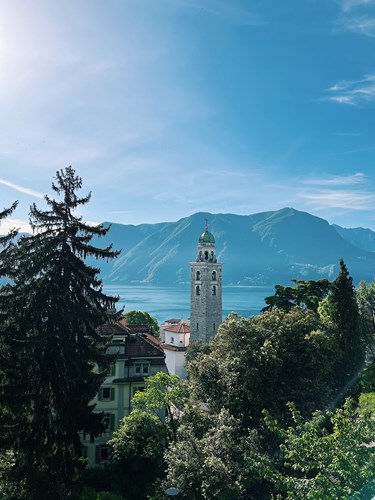 Are you more of a city break person?
This is why you need to pin Milan to your bucket list.
Museums
Milan in summer is perfect for visiting museums, such as the Pinacoteca di Brera, the Fondazione Prada or the Museo del Novecento, which are much less crowded than usual.
Seasonal Sales
Did you know that during August Milan is the best place to go shopping as the whole city hosts major sales. You can find all your favourite brands for 10%, 50% and even 80% off! The perfect cure for your shopping addiction.
Parks
You can organize picnics at the park and chill under the trees at the Parco Sempione, Giardini pubblici Idro Montanelli or Giardini della Guastalla. Pssst: it sounds ideal for impromptu photo shoot with friends.
Music
If you like concerts you may want to consider extending your stay and check if your favourite band will perform in Milan in July, as the whole city will welcome the most famous bands of the world during summer, such as Maneskin and Arctic Monkeys.
Adventure
Do you seek new and wild adventures? Milan and its surroundings are the right choice. In fact, just outside the city you can visit breathtaking places surrounded by nature where you can do the following activities (yes, they are as exciting as they sound):
Rafting on Ticino river;
Rowing on Navigli;
Exploring adventure parks built on trees;
Surfing at Wakeparadise.
What are you waiting for? Book now for a once in a lifetime experience!