top tips
Coping With Stress Around Exam Season
21 April 2021
10 tips for stress management  
Exam season can be an incredibly stressful time. University students often have the added stressors of living away from home or struggling with finances. Right now, university students are also facing complications and extra strain related to COVID-19. 
Fortunately, we have some tips and tricks to help you get through exam stress... 
What are some signs of stress?
It can be useful to notice any changes in yourself that could be stress related. You may, for example, notice you're getting irritable or can't think as clearly. It may be then that you start to plan ways to alleviate stress using techniques that work for you. 
Stress can manifest in many ways, a few of which may include:
· Feeling irritable, upset, or feel overwhelmed
· Crying or losing patience more frequently than is usual for you
· Having trouble falling or staying asleep or sleeping too much
· Feeling nauseated, fatigued, or generally under the weather
· Having difficulty concentrating
· Experiencing a racing heart, dizziness, shaking, shortness of breath
· Increased anxiety or panic attacks
· Changes in appetite, eating habits or difficulties
· Skin breakouts, such as acne or hives
How can you manage your stress?
We have 10 top tips below, just a few ideas amongst almost endless ones. What really matters is finding what works best for you.
Change of scenery
Recognise when you're feeling stressed or overwhelmed, and take a break. This can be really difficult, especially when you're under pressure and going for a walk may feel like a waste of time or bring up feelings of guilt. But revising for exams or getting into the right 'headspace' for an exam sometimes needs a bit of time out. Having a change of scenery may make your time revising afterwards feel fresher and more productive.
Deep breathing or meditation
Try deep breathing or meditation when you feel especially frazzled or anxious. Calming yourself can be a useful one to master both during revision and exams. For some, meditation, even if only for a couple of minutes, can be beneficial. Others may prefer to close their eyes and listen to music.
Drink plenty of water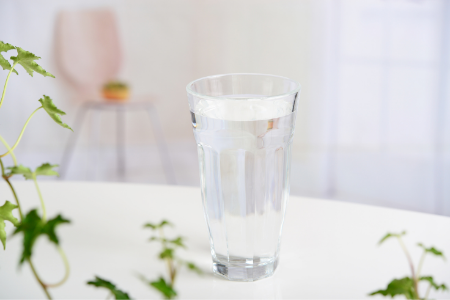 Most of us need at least 2L of water a day to stay healthy. It might sound silly, but staying hydrated really can help you feel better, both physically and mentally. Especially during times of revision, where you're reading and straining your mind a lot, water is important to help avoid dehydration headaches.
Eat regularly 
Try to eat regular meals; having a good routine can help.
Limit your screen time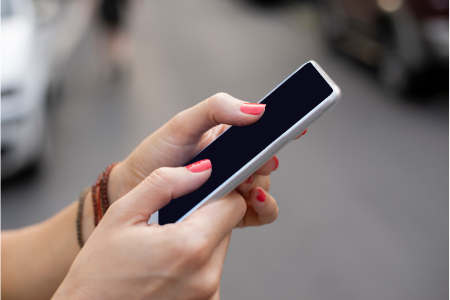 Avoid screens at least an hour before bedtime. Switching off can go a long way in helping you to fall and stay asleep.
Take breaks 
Schedule regular breaks. Getting up to walk outside, get a cup of tea, or just look out the window can help give your mind the break and boost it needs.
Movement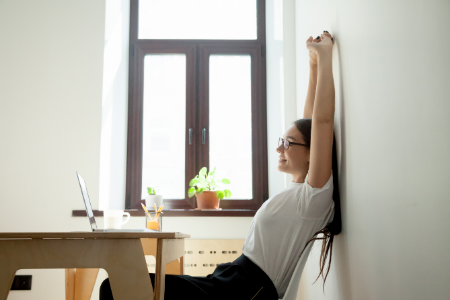 Try 'shaking it out', or getting up from your desk and doing some light stretches. Moving your body is a great way to avoid stiffness and to better concentrate well for longer periods of time overall.
Talk it out 
Talk to a friend or other trusted person about how you're feeling. Sometimes just venting it out can be such a de-stressor!
Creative techniques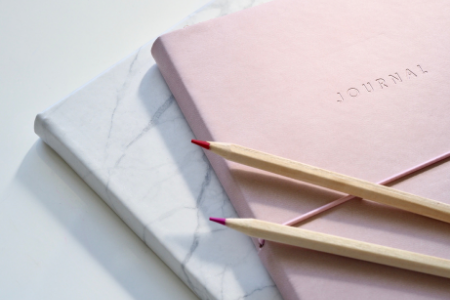 Write your anxieties down in a journal or listen to some calming music--both are great ways to get tensions and anxieties out of your body.
Be kind to yourself 
Try repeating some positive affirmations to yourself, such as "I'm doing my best," "I can do this," or "Just keep swimming!"
Ask for help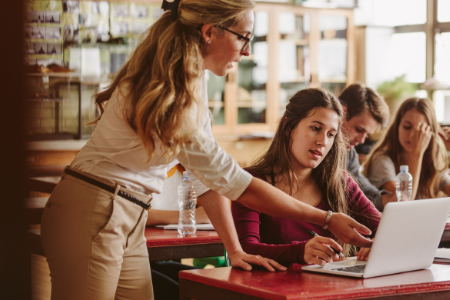 Reach out to your supervisors, tutors or perhaps student support if you're struggling. It may be that you could apply for a deadline extension for a piece of work or find some help with time management or study skills.
Whatever you choose to do, be kind to yourself. Give yourself some space to do the things that might help you feel calmer, or help you gain a bit of perspective. 
It may also help to try out a few ways to feel more on top of your studies. Perhaps you have a notebook where you write down what you feel you know well and the areas you'd like to know better. You could make a revision plan and mark off each module or topic area you've covered. Or, if you're feeling creative, you may want to produce a large painting, with a pathway towards exams and out the other side, where you can chart your progress along the way. 
Really, anything from a spreadsheet to some rough notes can work - do what you feel most comfortable with.
Other resources
As always, you can chat to our Kooth Student Team during opening hours (12pm – 10pm on weekdays, and 6pm – 10pm on weekends), or send them a message at any time of day or night. Registration is quick; the service is anonymous and free and also accredited by the British Association for Counselling and Psychotherapy. The Kooth service is available to aparto UK students now and will be available in Ireland in May 2021
Written by Lex Young, Kooth