Kooth
Coping with exam stress
01 April 2022
Exam season can be incredibly stressful, often faced alongside the added stressors of living away from home or struggling with finances.
Fortunately, we have some tips and tricks to help you get through exam stress.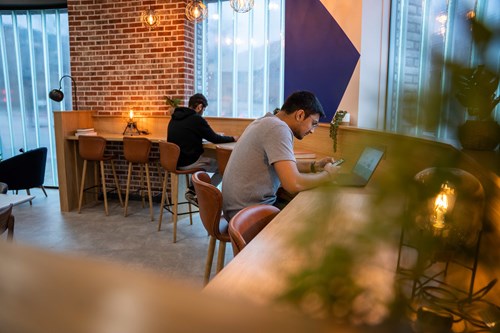 What are some signs of stress?
It can be useful to notice any changes in yourself that could be stress related. You may, for example, notice you're getting irritable or can't think as clearly. It may be then that you start to plan ways to alleviate stress using techniques that work for you.
Stress can manifest in many ways, a few of which may include:
feeling irritable, upset, or overwhelmed
crying or losing patience more frequently than is usual for you
having trouble falling or staying asleep, sleeping too much, or having trouble waking up in the morning
feeling nauseated, fatigued, or generally under the weather
having difficulty concentrating
experiencing a racing heart, dizziness, shaking, shortness of breath
increased anxiety or panic attacks
changes in appetite and eating habits, including eating difficulties
skin breakouts, such as acne or hives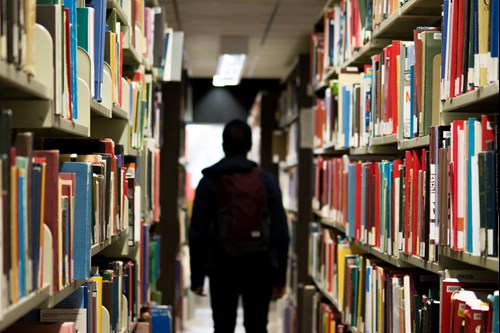 How can you manage your stress?
We have a few tips for you below. What really matters is finding what works best for you.
Recognise when you're feeling stressed or overwhelmed, and take a break. This can be really difficult, especially when you're under pressure and going for a walk may feel like a waste of time or bring up feelings of guilt. But revising for exams or getting into the right "headspace" for an exam sometimes requires a bit of a time out. Having a change of scenery may make your time revising afterwards feel fresher and more productive.
Try deep breathing or meditation when you feel especially frazzled or anxious. Calming yourself can be a useful tool to master during both revision and exams. For some, meditation - even if only for a couple of minutes - can be beneficial. Others may prefer to close their eyes and listen to music.
Drink plenty of water. It might sound too simplistic, but staying hydrated really can help you feel better, both physically and mentally. Especially during times of revision, where you're reading and straining your mind a lot, water is important to help avoid dehydration headaches.
Try to eat regular meals. Having a good mealtime routine can help.
Avoid screens at least an hour before bed. Switching off can go a long way in helping you to fall and stay asleep.
Schedule regular breaks. Getting up to walk outside, get a cup of tea, or just look out the window can help give your mind the break and boost it needs.
Move around frequently, at least once an hour. Try "shaking it out" or getting up from your desk and doing some light stretches. Moving your body is a great way to avoid stiffness and to better concentrate well for longer periods of time overall.
Talk to a friend or other trusted person about how you're feeling. Sometimes just venting can help reduce stress.
Write your anxieties down in a journal or listen to some calming music. Both are great ways to get tensions and anxieties out of your body.
Try repeating some positive affirmations to yourself, such as "I'm doing my best" or "I can do this".
Reach out to your supervisors, tutors, or student support if you're struggling. It may be that you could apply for a deadline extension for a piece of work or find some help with time management or study skills.
Whatever you choose to do, be kind to yourself. Give yourself some space to do the things that might help you feel calmer or gain a bit of perspective.
Perhaps you have a notebook where you write down both what you feel you know well and the areas you'd like to know better. You could make a revision plan and mark off each module or topic area you've covered.
Really, anything from a spreadsheet to some rough notes can work. Do what you feel most comfortable with.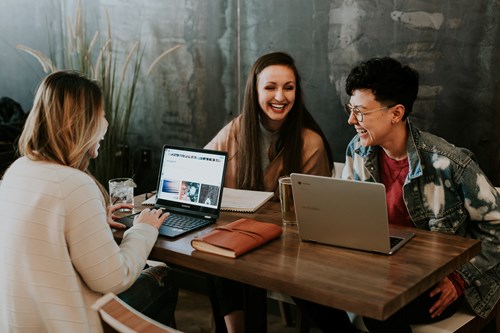 Learn from experience
We asked some former uni students what they found most helpful when revising and sitting exams. Here's what they had to say:
"I found that if I condensed my notes onto post-its and stuck them round my room, that helped me feel I could casually take in information without always sitting at my desk. I also drew pictures and made lists of key information or dates and stuck them up. I tried to revise in two-hour chunks and afterwards arranged to meet a friend or go outside and have a drink or a walk. A lot of the time, I thought: it's hard now, but after my exams I can just relax, which also helped." - Lydia
"Taking a break when you're not in the right mindset to work can be more beneficial than pushing through. I burnt out several times at uni from overworking and not having sufficient breaks or accepting when it wasn't appropriate to keep working (e.g. through the night)." - Mitchell
"Teach someone else about what you're learning. Verbally talking something through with someone can not only help them, but can help you consolidate your own learning and clarity." - Britta
"Plan your week before studying, and try to be diligent with your schedule. It can be easy to get carried away with a certain topic or module, but having a schedule allows you to keep track of your time to ensure you can be prepared for all exams." - Sidney
"What works for you and your revision might not work for someone else. I spent years trying to read/listen and type out nice looking and super organised notes, etc. But when I really honed in on how I learnt best, I realised I was a very visual learner and learnt really well from mind maps, as well as from having discussions with others. This was a completely different way to how some of my course mates worked. Just because someone else is sitting there doing past papers doesn't mean you have to be doing that, too! It's about finding what works for you." - Jamie
"As well as learning the content, look at the marks scheme and the structure of the exam." - Percy
"A big one for me was to make sure the morning of an exam is as calm as possible. Try not to cram in last minute notes, as this could lead to stress and panic. Instead, work on feeling calm and balanced by allowing enough time to get to the exam, having a good breakfast, and maybe doing a light bit of yoga or meditation to distract the mind a little." - Jess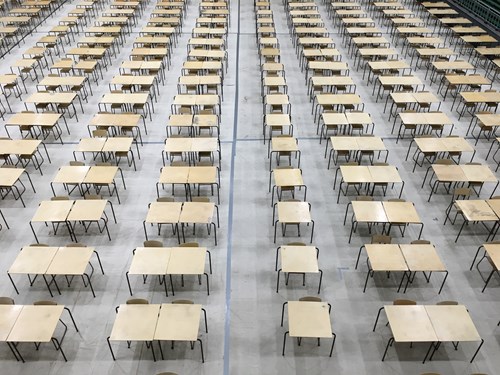 Where can you look for extra support?
For more articles on this and lots more, head to Kooth. Kooth is a free, anonymous, BACP-accredited mental health and wellbeing support service. The site has hundreds of helpful articles like this one, plus tools such as a goal tracker and online journal, and discussion boards where you can receive and offer support to others. It also gives you access to a team of professional mental health practitioners who you can chat to online, anonymously, one-to-one. You can also speak to your University/College Student Union or Mental Health Representative. The friendly aparto team are always there for you too!