top tips
7 Tips for Hosting Friendsgiving
23 November 2022
Happy Thanksgiving! My name is Bailey and I am a masters student at University College Dublin, studying arts management and cultural policy while living at aparto The Loom! I am originally from Lincoln, Nebraska in the United States and I have been living in Dublin for about three months now. My experience here has been an incredible adventure. I've traveled around Ireland, hopped over to Scotland, Germany and Spain, and I've met individuals from all around the world through a variety of events while living at my student accommodation - The Loom! It's been a great experience, embracing lots of different cultures, holidays, and foods, but there are a couple traditions from home that I know that I can't go without - one of them being Thanksgiving!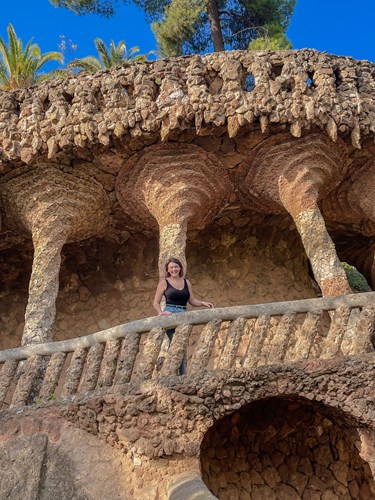 Thanksgiving is a national holiday celebrated in every state in America on the third Thursday in the month of November. This tradition has been present in America since 1621 after the English colonists and the native Wampanoag tribe came together through a peaceful treaty on a day filled with shared foods and thanksgiving. Today, Thanksgiving is a celebration of the harvest, and a day to give thanks for all of the blessings that have come from the past year. Americans celebrate by coming together with friends and family, and eating traditional Thanksgiving meals. This may include turkey, pumpkin pie, stuffing, mashed potatoes and so much more!!
This year, my own Thanksgiving celebrations are going to look a little different, but I'm going to do my best to share this special tradition of mine with my fellow residents at The Loom, through a FRIENDSgiving event! The rest of this post will go through some of my top tips on how to host your very own Friendsgiving event! Whether you're from America and would like to bring a taste of home to Ireland or you want to experience a new cultural celebration, this post is for you! 
Gather Your Friends
The first step in hosting Friendsgiving is of course, gathering your friends. Thanksgiving events are celebrated on a variety of scales - sometimes very large and sometimes very small and intimate. This translates well to our Friendsgiving theme as you have the option of hosting a small gathering in your student apartment or inviting the whole student accommodation to gather in your social spaces!
Start by messaging in your accommodation's group chat or create one with the friends you would like to celebrate with. Thanksgiving is traditionally held on the third Thursday of November, this year will be on the 24th November, but don't let this stop you from celebrating if you're not available on that date! Thanksgiving can happen the day before, the day after, or even on the Saturday or Sunday following! 
Make a Plan for Food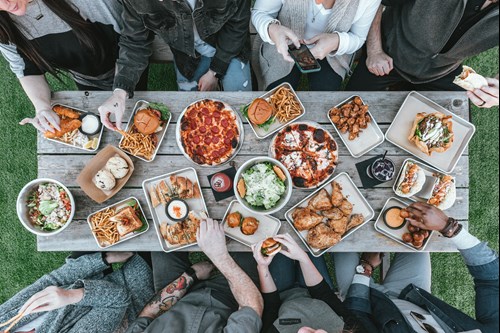 Cooking a meal for a group of people can be a daunting task for anyone. Especially if you are planning on hosting Friendsgiving with your entire accommodation. If you are experienced in the kitchen, Thanksgiving will be no problem! If not, don't worry!!
If you are planning on preparing a meal for a small group of people, try and block out a whole day for food prep. Make a plan for what needs to go in the oven, what needs to be cooked on the stove, and what needs to be chilled in the fridge. Start in the morning and prepare your dishes in order of length of cooking time and length of prep time.
If you are hosting Thanksgiving for a larger group, try hosting a potluck event! A potluck is an event where each attendee is expected to bring a dish of their own to share with the rest of the group. This means that you will only have to prepare one dish! Just be sure to communicate that with your group!
Traditional Thanksgiving Foods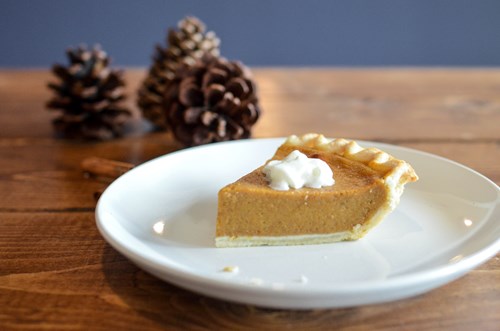 If you've never experienced Thanksgiving, you may be wondering what kinds of foods are served! There are of course some traditional dishes served at a Thanksgiving event, but don't let that stop you from trying something new! Feel free to bring your own culture into Thanksgiving by serving something from your home!
If you are hoping to host more of a traditional Thanksgiving event, here is a list of popular dishes served. Recipes are linked for you to check out!
Thanksgiving Drink Ideas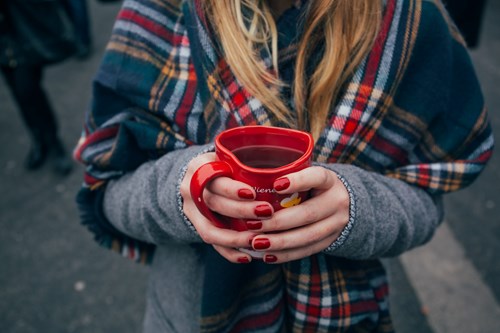 A Friendsgiving event wouldn't be complete without a little warm drink involved. There are some great fall inspired drinks that pair well with a Thanksgiving meal and add a bit of spice to the atmosphere! This aspect of Thanksgiving is not necessarily traditional, so feel free to have fun with the drinks you hope to serve-of course be drink aware! Here are some ideas for your upcoming event:
Decorations
Spice up your gathering space with a few decorations! Thanksgiving is a celebration of the harvest, so decorations are full of fall colours and leaves. Decorations can be quite simple, including a scattering of leaves or small pumpkins on tables, wreaths on doors, or fall colored flowers in vases. Get creative by trying some DIY Thanksgiving decorations - a more sustainable way of styling your space or run to your local Tesco or Lidl and pick up a couple of pumpkins to place out!
Activities 
You may be wondering, "what do we do after we eat all of the delicious food?!" Well, you can do so many things! Pop open a deck of cards and play a couple of rounds, or alternatively, ask friends to bring their favourite board game. If there is a FIFA World Cup match going on, this is a great opportunity to watch together. In the States, Thanksgiving is the last holiday before Christmas. With this in mind, you and your friends can sit back, drink some hot apple cider, and watch your first Christmas movie of the season as well. 
Give Thanks!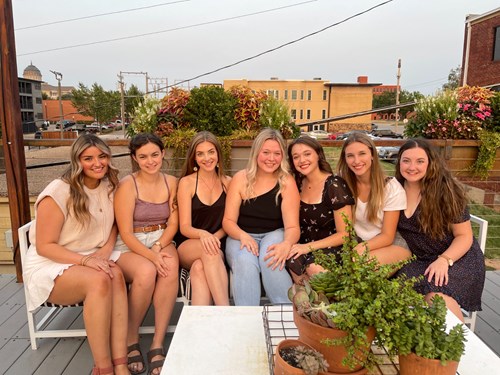 Lastly, don't forget the most important part of any Thanksgiving celebration: giving thanks for all of the blessings in your life. This is a time to look back on your past year and remember all of the good parts of it. Practice giving thanks by going around the table or the room and saying what each person is thankful for. This will really put the meaning of the holiday into perspective for everyone at your party! 
I hope you have a great holiday season! Enjoy your Thanksgiving festivities and have fun! You can't go wrong with this one as long as you focus on coming together with your friends and enjoying each others company and creating further memories. 
Stay tuned for Bailey's next #apartofyourstory blog for the new year.