events
2020 aparto Virtual Events in Review – Time to Hit Refresh for 2021
07 January 2021
Looking back to 2020 we never envisaged what was to come. In true aparto style we pivoted quickly into this new normal. Our on the ground student experience and wellbeing programme transitioned to online, encompassing an array of inspiring, interactive events, focusing on supporting our student residents and ensuring they are continuing to build on their network of like-minded people / new friends along the way, all from a distance.
We believe that our role goes beyond providing a private student room and we strive in going above and beyond to support our residents in such an important and transformative time in their lives.
This move to the virtual world of events has been a new one for all of us. Our aparto student events now shaped on key pillars. Having hosted over 150 virtual events with our aligned partners in Sept 2020 to Dec 2020, it is difficult to pinpoint just five of our favourites for the Top 5 aparto virtual events of 2020, from espresso martini masterclasses, to thanksgiving truffles, yoga, career talks, interior design demo's, Diwali discos + so much more. You can see below feedback from our current residents and what they enjoyed about our virtual events.  
It's about supporting your body and mind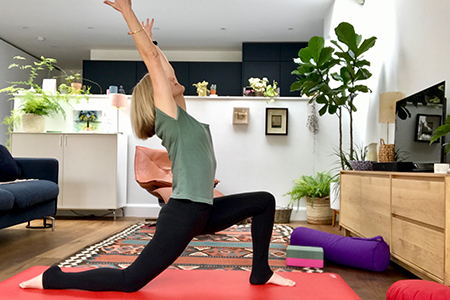 It is so important now more than ever to take time for you, to wake up, stretch, be mindful, be thankful and Be YOU! We worked closely with Aisling Conn our residence Yoga and Pilates instructor. Aisling took our new intake of students on their aparto yoga and Pilates journey. Residents felt uplifted and inspired through her way of teaching from Core Yoga Flow workshops, mindfulness mornings, to yoga nidra and Power-up Pilates. Find a sense of calm and balance your busy university life, even just for 40-minutes of your day. These classes give you simple steps that we can all take to support our self-care and mental wellbeing


New cultural experiences through food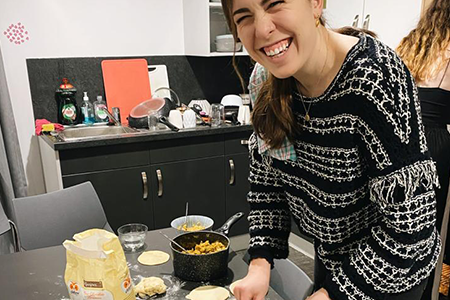 Our most popular events have been our virtual cook alongs. Students cooked together in their apartments, making them feel that sense of home, coming together through a love of good food and creating their new aparto family. Each week students got to win their ingredients for their apartment cook alongs. Chef Angelo, with over twenty years' experience, took students on their cooking journey from pizza demos, to thanksgiving truffles, to gingerbread house workshops. We had some residents take to the virtual cooking stage from TU Dublin hosting Lemon Chicken / Cheesecake classes and Caton Court Lancaster making tortilla pizza for their fellow aparto friends.
"The aparto cook along was by far the best virtual event we had in Binary Hub. Not only was it very tasty in the end, but also very fun to come together as a flat and try out a new recipe. So despite being virtual it felt like a real social event! Thanks", Michael, Germany, Binary Hub
Time to boost those skills – from college to career!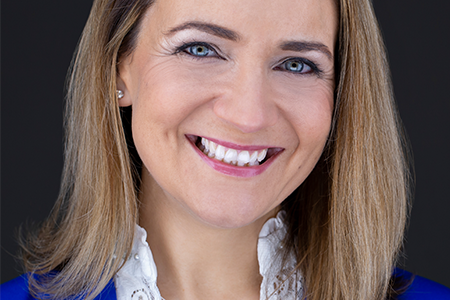 On the last Friday of every month, aparto invite key speakers, who have a wealth of global knowledge and experience within different industries. One of the favourites was our third 'apart of skills boost workshops', where we welcomed Felicity McCarthy, founder of Spark Digital, a digital marketing training & consultancy company. 
Felicity has worked on the cutting edge of the technology sector for 20 years, leading international digital marketing teams in companies such as Facebook, eBay & Dell. Felicity actively contributed through the discussion, speaking about the digital industry in a range of ways, from her experience speaking at 3XE Digital, Dublin Tech Summit, Social Media Summit, Social Media Week London and so much more.
Cocktail Masterclasses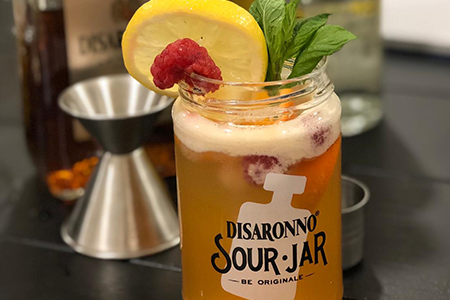 With over 20 years' experience in Brazil and Dublin, we were delighted Roberto Garcia brand ambassador for Tia Maria and Disaronno, played host to our virtual cocktail masterclasses. Each month students and their flatmates won their cocktail class ingredients for the masterclasses – where they safely enjoyed virtually mixing together - from Disaronno sours to Espresso Martini's, all led by Roberto's expert mixologist top tips.
"On behalf of our apartment, I would like to give my sincere thanks for the amazing activities that are taking place in aparto for 2020-2021 academic year. The events, ranging from yoga and mindfulness to cocktails and cook alongs, ensure that everyone gets involved!!! This is especially helpful and needed during social distancing. Thank you for making us a part of your family " Mondana, Canada, Beckett House
Calligraphy Christmas Workshop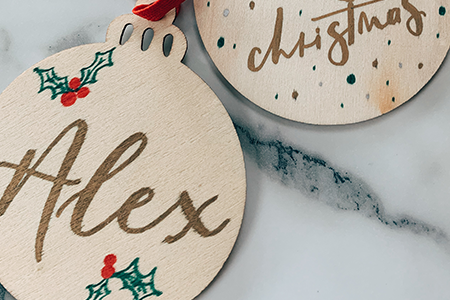 We took to Calligraphy with Marie-Claire, from MCW – her love for lettering and stationery has led to creating beautiful modern calligraphy. Marie-Claire guided the aparto students in a step-by-step workshop, sharing her knowledge of crafting unique homemade items. Our residents enjoyed creating their very own wooden calligraphy decoration, within their own aparto space. And some well needed rest from studying. Another big hit with our student residents @calligraphybymcw.
'Super easy to follow. Marie-Claire was very welcoming on the call, made the whole process seem comprehensible / doable for all! Really nice having tactile items we could practice our new skills on, then even add to our tree after!' Kaitlin B, Montana, Binary Hub
Next up we look to 2021 – where our student residents will feel inspired, relax, meet like-minded peers and make new friends. Get involved and join in to the aparto virtual events, these are all shaped to support you having the best experience, living with us at aparto, your award-winning student accommodation.
Drop us a note if you have any feedback or if you would like to join any of our experience programme. hello@apartostudent.com
For the latest updates follow our Instagram or Facebook channels and if you want more details on joining the aparto family, visit our residence page to find your nearest aparto.