inspiration
Easy recipes on a student budget: 5 ingredients or less
03 February 2021
Dorset Point resident Daniela shares 3 simple dishes to cook up in your student accommodation that are not only tasty but won't break the bank. What's even better is you'll only need a maximum of 5 ingredients per dish. Perfect recipes for both solo dining and treating your flat mates.
We have all heard it: 'you are what you eat'. I did not think of it literally, until someone told me eating too many carrots can make your skin orange. Believe it or not, this is a real condition known as carotenemia. Hence the importance of a balanced diet.
Here are 3 simple dishes you can make with 5 ingredients or less. One of these includes carrots, but fear not, your skin is safe if consumed in small doses.
Smoked Salmon Tropical Salad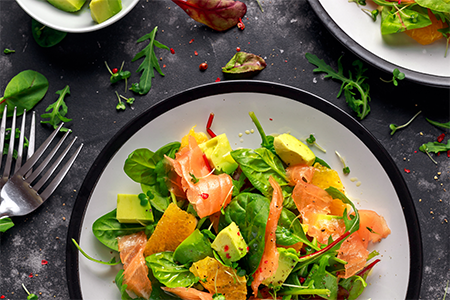 A go to lunch dish and no cooking required. The added addition of mango and lime gives it a great tangy kick. You can always substitute mango for orange too.
Ingredients:
1 pack of smoked salmon
1 avocado
1 bunch of mint leaves
½ cup mango
½ lime
Preparation:
Cut the smoked salmon, the avocado, the mango and mint leaves into small pieces. Place into a bowl
Mix and add the juice of half a lime
Add salt and pepper to taste
Chicken, Bacon and Broccoli Casserole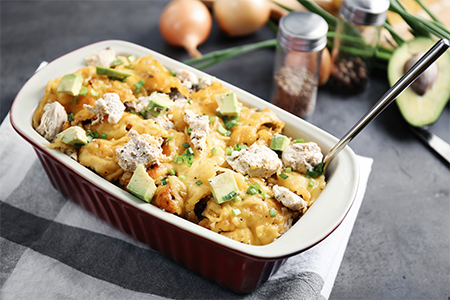 Casseroles are great warming meals in the colder months. Veggies fear not, you can always substitute the meat for Quorn or other meat free alternatives. With the sprinkle of cheese on top, what's not to like? If you want some added veggies, garnish with chopped avocado.
Ingredients:
1 chicken breast
½ cup of broccoli
1 cup of shredded mozzarella cheese
200g of bacon
Preparation:
Cut the chicken breast, the broccoli and the bacon into small pieces.
Season with salt and pepper. Place into a mould.
Cover mix with shredded mozzarella cheese
Bake until de cheese is grated and browned 
Baked Tuna Croquettes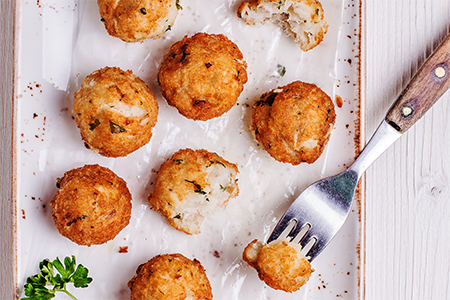 Perfect for a side dish or snack, try these tuna bakes. Easy to make and covers some of your 5 a day.
Ingredients:
1 can of tuna
¼ onion
¼ cup of grated carrots
½ cup of red peppers (preferably canned)
1 egg
Preparation:
Preheat oven to 200ºC
Cut the onions and the red peppers into small cubes. Put them in a bowl.
Add the grated carrots, the can of tuna and the egg
Season with salt and pepper and mix well
Shape the croquettes, by creating oval-shaped figures and place them in the oven
Bake for 20-30 minutes
Written by Daniela at aparto Dorset Point.
At aparto student accommodation we run a range of virtual events to support our residents including cooking classes! Check out the action on our Instagram page and find your nearest aparto here.