top tips
Things to do this summer in our cities
30 March 2021
Planning what to do this summer in the sunny months ahead? We've handpicked the top attractions you can enjoy in each of our 8 cities across the UK and Dublin, all within easy reach from our student accommodation.
You can book your summer staycation at any of our aparto residences for a minimum of 2 weeks.
Please use the links provided to check the opening days and times of each of the attractions before you travel.
Aberdeen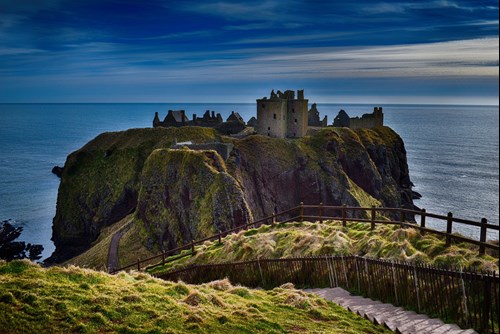 Scotland's Castle trail
Discover Aberdeen's 19 famous castles through an exciting 6-day trail, which takes you through the historic routes in Aberdeen, so you can get fully immersed in the history and culture. The trail includes a visit to the popular Dunnottar Castle, near Stonehaven with scenic views by the sea. 
The Helix
Have yourself an adventure at this new parkland providing activities such as cycling, walking, water sports and much more. The Helix is also home of The Kelpies, two 30-metre-high horse head sculptures, the largest equine sculptures in the world. Just perfect for that Instagram shot!

Codonas Amusement Park
If you're competitive and love games, this is the place for you. Choose from karting racing tracks, arcade games and a bar and bowling, all in this incredible amusement park.
Where to stay?
The Combworks has top of the range studios around the corner from the city centre, for only £23 per night! Enjoy your own private ensuite room and kitchen. Book here. 
Brighton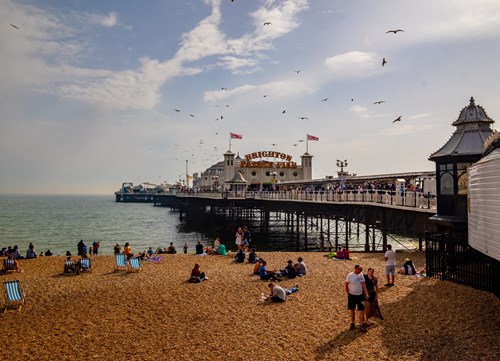 Brighton Palace pier
This iconic pier has a large arcade, rides and rollercoaster. The walk along the beachfront also takes you through all the best spots to eat and drink while you take in all the sunshine.
The Lanes
This is an iconic strip of restaurants, boutiques and shops from your favourite brands. At the Lanes you can relax with some shopping therapy in this buzzing beach city.
Lagoon watersports
For those thrill seekers out there, this is the perfect spot for you. At the Lagoon you can try out your skills in windsurfing, sailing, or venturing into the sea in a jet ski. Brighton's beaches offer fun for everyone.
Where to stay?
In Brighton you can stay in one of our modern studios for just £37 per night. Choose from 2 centrally located aparto residences – Vogue Studios and Stoneworks. You'll have your own private ensuite room and kitchen, all while being close to the beach and city centre. Book your summer stay at Stoneworks or Vogue Studios.
Cambridge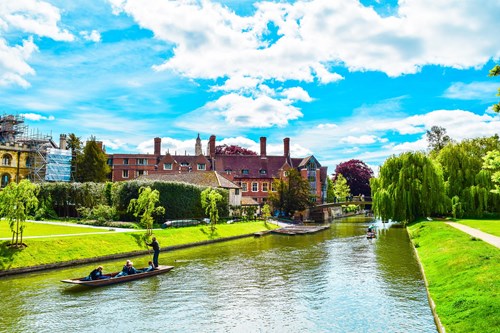 Punting tour
See all the best spots in the city through a relaxing boat ride, a great way to experience the most beautifully scenic routes through the seven Cambridge Colleges including the likes of St Johns, Kings and Queens.
Botanics Gardens
Immerse yourself in the beautiful greenery of the Botanics Gardens which spans across 40 acres of colourful leafy gardens owned by Cambridge University.
Cycle tours
Explore the historic city of Cambridge by bike. Pedal right through the famous colleges; explore picturesque Jesus Green and Parker's Piece; or make a stop at one of Cambridge's many famous eateries. Find cycle-friendly routes. 
Where to stay?
In the famous Mill Road you'll find The Cam Foundry, where you can stay in a large beautiful townhouse for just £31 per night! All while being a short walk from the city centre. Book here. 
Dublin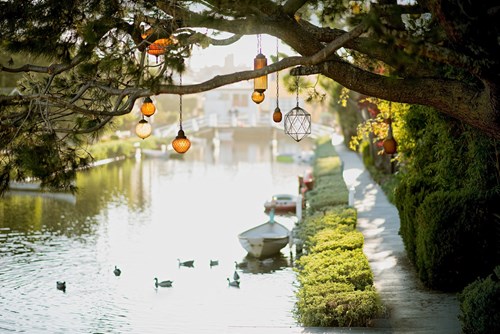 Jameson Whiskey Distillery
Founded in 1780, Jameson makes the biggest-selling Irish whiskey in the world! So you'll be in for a treat, to learn all about the history of whiskey.
Dublin castles
What better way to immerse yourself in the history of a diverse city like Dublin, then to explore its stunning castles. 
Dublin canal
There are a vast range of unique and independent or family run restaurants and bars, all across the city. Take a stroll through the canals while you discover all the places to eat and drink.
Where to stay?
To enjoy all the wonders of Dublin you'll want to be centrally located, and we have the perfect spots in the city centre. Choose from our variety of residences, Beckett House, Binary Hub or Dorset Point to book over the summer, all with modern ensuite rooms from only €36 per night.
Glasgow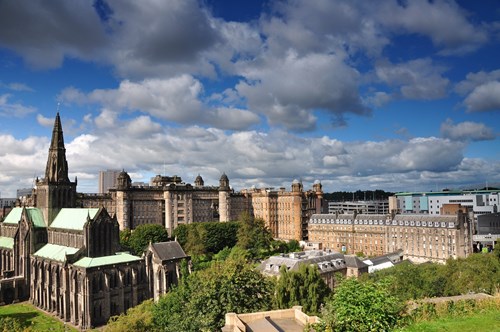 Museums
Immerse yourself in the city's unique museums such as the Kelvingrove Art Gallery and Museum and the Hunterian Art gallery and museum, and Riverside museum.
Buchanan Street Shopping
A shopping haven right in the centre of the city at Buchanan Street offering high end global fashion brands as well as health and beauty outlets.
Glasgow Cathedral
This picturesque cathedral is famous for its special architecture and is just around the corner from the famous merchant city where you'll find designer boutiques and stylish cafes. 
Where to stay?
Glasgow is a city with so much to offer to choosing the perfect place to stay will make this the complete package. You can stay in our premium ensuite rooms in Glasgow West End for just £26 per night! We offer a variety of modern ensuite rooms and studios. Book here.  
Kingston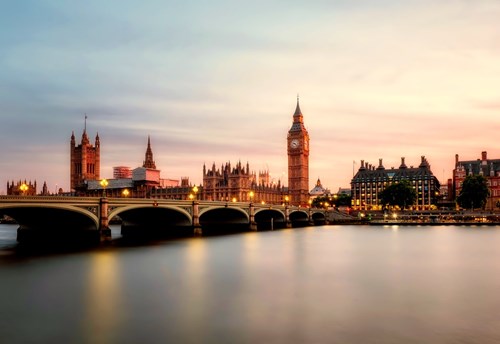 The following attractions are less than 40 mins by train from our aparto residence in Kingston – Arbury Court.
Richmond Park
Visit the famous Richmond Park, a National Nature Reserve and one of London's eight Royal Parks, which covers an area of 2,500 acres. You will find a variety of birds, wildflowers and of course the deers which are iconic to Richmond Park.
London
Visit the capital 's major attractions like the big ben, the famous Trafalgar square, the 25 bridges, and of course all the restaurants and pubs.
Hampton Court Palace
Explore Hampton Court Palace's outdoor spaces and 60 acres of magnificent gardens.
Where to stay?
Staying in Arbury Court means you can enjoy modern ensuite rooms for just £27 per night, while being just 30 minutes away by train from London city centre. We offer a range of ensuite rooms and studios. Book here. 
Lancaster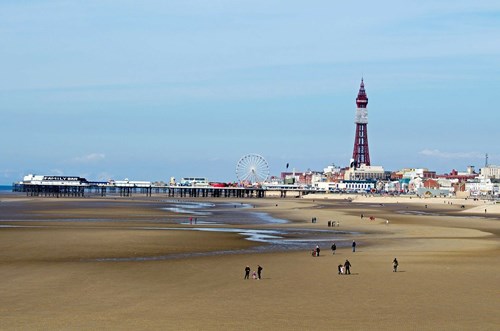 Lancaster Canal
A leisurely walk in the summer through the Lancaster canal is the best way to unwind. You'll be walking through one of the country's few coastal canals, which stretches over 41 miles!
Yorkshire Dales National Park
Staying in our Caton Court residence will give you easy access to visit some of the country's most beautiful national parks - Yorkshire Dales, only 30 mins by car. It is a national park that spans over 680 square miles and has beautiful views across large fields and rustic villages.
Blackpool
A popular tourist attraction with theme parks, a trampoline park, the beach front and even a water park. Blackpool is a seaside resort town, only 30 mins by car from our Caton Court residence so it's the perfect day trip!
Where to stay?
There is no place with better views of the city than from the sky lounge at Caton Court. Choose a modern ensuite room from just £19 per night! You'll be right around the corner of the town centre and a 5 minute walk from the bus station. Book here. 
 Reading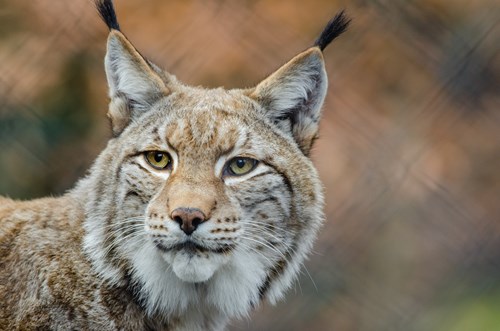 Beale wildlife park
This outdoor wildlife park is set within 30 acres of grounds, with a wide variety of wild animals from wildcats and squirrel monkeys to racoons and meerkats.
Thames path river trail
Take a river walk through the villages that lie along Berkshire's waterways. There's a local train route that takes you through all the main locations and if you fancy a long walk you can try the 5 mile walk across the river path and end with a nice lunch at a local pub.
View Island
This isn't an ordinary island, it's a land with tree stumps carved into the shape of faces, which are all dotted around the island, peering out from the undergrowth. View Island 
Where to stay?
Stay in a modern and spacious studio for just £24 per night in our Queens Court residence. You'll be right around the corner from the city centre shops in Reading and a short walk to the station so easy access to fulfil all your travel plans. Book here.
Feel free to share this blog with any friends who need some ideas for what to do during the summer holidays and check out our aparto summer stay residences here to get your staycation sorted.