student life
Highlights of being an ECA and living at Queens Court
15 December 2022
Hi everyone! My name is Anna, and I am the ECA for aparto Queens Court in Reading. I am a PR and public affairs consultant in London, and I am in my final year of university studying English. I have had such a positive experience living in Reading since moving here in September. In this blog, I will be discussing the highlights of living in Queens Court and my work as an ECA (Event and Content Assistant) for the residence.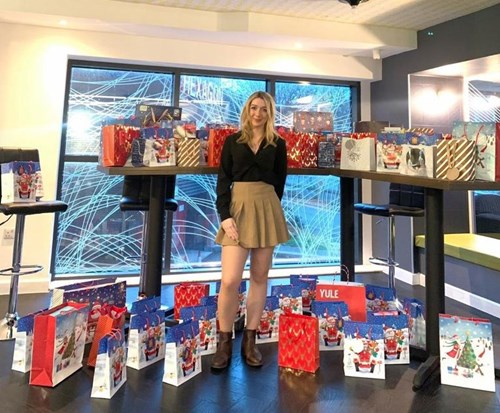 Welcoming and Social Atmosphere
When I was looking at options for student accommodation in Reading, the first aspect that struck me about Queens Court is the vibrant social atmosphere. As I walked in, I remember seeing a group of residents spending time at the front desk having a friendly conversation and a cup of tea with the staff, which I thought was lovely to see. When I went on the tour of the residence, I could immediately feel that welcoming atmosphere that Queens Court is best known for. Exploring the many social spaces that they have to offer, there was always something going on that the residents could get involved in. At the end of the tour, I knew that Queens Court was the right choice for me to book for my final year at university.
As a student who started university at the crux of the COVID-19 pandemic, I and many other students had an extremely disruptive and abnormal experience to what is usually celebrated as the 'best' few years of our lives by those before us. Therefore, in choosing the right accommodation for me, an extremely important factor was having a social and welcoming atmosphere at a place we call home. Queens Court is exactly just that.
We at Queens Court pride ourselves on having a fantastic events and wellbeing programme, with activities planned at least once a week for residents to get involved in. We have an active WhatsApp group that the residents have set up, regularly engage in, and even organise socials amongst themselves. I went along to one of these at the beginning of the year with a group of girls, where we had all met for the first time. These girls are now my closest friends here! Everyone is extremely friendly and always includes each other.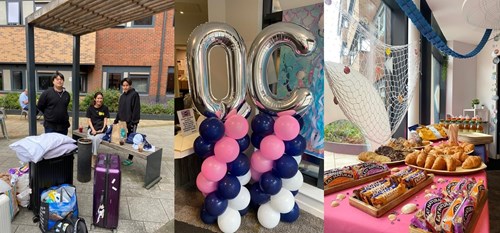 Modern and Stylish Amenities
Queens Court is the epitome of trendy when it comes to its many amenities. It is designed with us students in mind, having a vast culmination of social and study spaces that students are free to use at any time. These include:
Large social spaces with snug areas and comfy seating
High-spec cinema room with a wide array of movies, TV series and Xbox games
Bookable party room with kitchen and utensils, which you can book exclusively for yourself and friends
Gym and exercise studio with 24/7 access
Games room with a variety of recreational activities
Study areas, which can be booked individually or for group work
There is a range of rooms available to book, from ensuites to studios and 1-4 bed penthouses. Each room comes with its own TV, kitchen space, and plenty of storage and study space.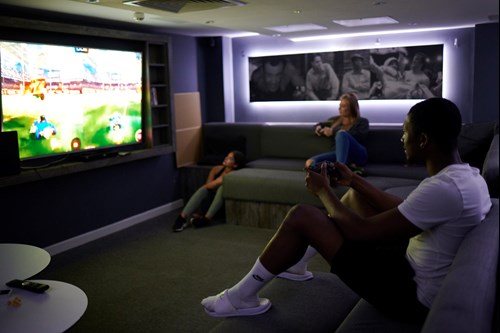 Prime city location
Queens Court is in the heart of Reading city centre, with lots of restaurant choices, shops and bars right on your doorstep. The commute to the University of Reading is only a fifteen-minute bus ride, and the UWL campus is less than a minute walk, being situated opposite Queens Court! Wherever you go to university in the area, Queens Court is a well-placed student accommodation to get to where you need.
Many people ask me why I chose to live in Queens Court when I study at Queen Mary, University of London. I wanted to be somewhere that was on the doorstep to everything without actually having to live in London. The train station is less than a ten-minute walk from Queens Court, with a fast-speed service available to get to London Paddington in 22 minutes, and trains that run all night to both locations. Not only has this worked out a lot cheaper for me, but I also have a more vibrant social experience living in the welcoming atmosphere of Queens Court and having London only a short commute away.
There are a vast array of local venues and events that are always on for the community to get involved with. Reading is, of course, known for the renowned Reading Festival that attracts thousands to the city every year to experience it!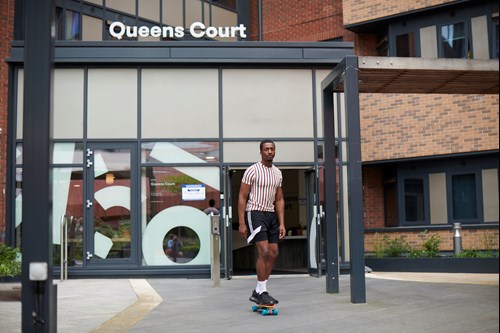 Regular aparto Events
As the ECA for aparto Queens Court, I am responsible for running events for the residents throughout the year. We host events at least once a week for students to get involved in, as well as an array of competitions, giveaways, social activities and much more. As I see it, these years at university are going to be the ones we look back on for the rest of our lives, so these events are about making memories and bringing people together.
Over the last two months, we have already hosted several activities at Queens Court, including:
The Welcome Party
Neon Night Party
Pumpkins and Prosecco
Halloween Party
Espresso Martini Cocktail Masterclass
World Mental Health Pamper Day
...and so much more!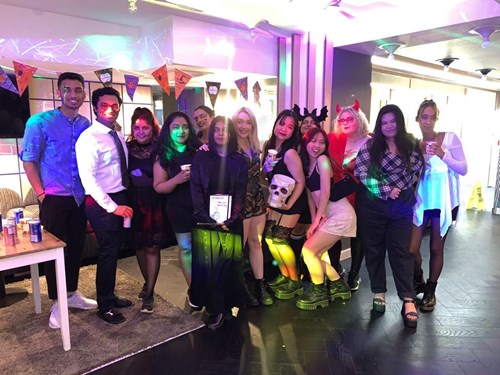 Whilst we like a good social at Queens Court, we also pride ourselves on doing our bit for the community charity. One of the best aspects of being an ECA is being able to entwine your personal passions within the role, and for me, this has always been volunteering. Meeting Prince William in his childhood home after winning the Diana Legacy Award will always be one of my most memorable experiences.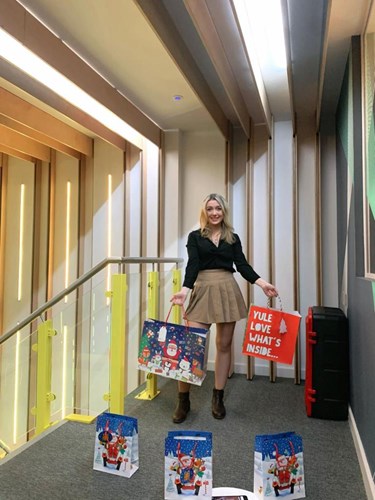 In December, we are coordinating a national Christmas present appeal on behalf of the Salvation Army to support families and children in poverty. With the cost-of-living crisis affecting everyone across the country, this will hit families from impoverished backgrounds the hardest. Many of us can take this holiday time for granted, as we already plan our Christmas holidays and how we will celebrate the festive season. Many people will be unable to do that this year. As families struggle with putting food on the table and with the rising cost of energy bills, this will mean that many children will not receive a Christmas present this year.
This is why we at aparto are supporting this initiative to bring families together and support those in need at a time of crisis. This is something I am particularly passionate about and will be very honoured to deliver over the next few weeks to help families this Christmas.
By Anna McGovern
English student at Queen Mary University London and resident at Queens Court