inspiration
Time management: top tips for students studying online
26 February 2021
With the majority of university classes being online, or with a hybrid model, students have had to adapt to this new learning experience. Virtual learning brings its challenges, but on the flip side there are tons of resources and ways to connect with peers and lectures to still get the most out of your studies.
In the midst of another lockdown, we've got a few refresher top tips for managing your time and meeting those deadlines – you've got this.
Set up your study space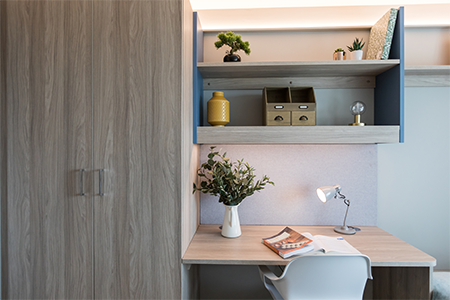 Your environment is key to getting in the zone to churn out those essays. Make sure you have a clear desk area with your books/ pens/ post it notes to hand. Put your phone away and close any non-uni related browsers – this will help you focus! If you find background music helpful, get your playlist set up and you can find tons of focus related playlists on Spotify.
Get Planning
Whether digital task lists, like Google Keep, or old school paper check lists are your jam, get those tasks and deadlines noted down so you know where you're at. Prioritise urgent and important tasks and concentrate on these first. Breaking up your time to focus on specific tasks gives you a solid structure so the workload doesn't feel too overwhelming.
Ready, set, go! If you struggle to focus, you may find it useful to set a timer to give even more structure to your day. For example, set the timer for 1 hour of focussed work and then have a break. Managing your day in bite size chunks with a time limit can be super helpful. Don't forget to factor in regular breaks, getting a study/life balance is key. Apps like Forest are great tools to focus. The Forest app lets you grow a tree but it will only grow if you stay in the app, removing that urge to procrastinate! 
Study buddy
Form a virtual study group with mates on your course. This is a great way to discuss ideas, quiz each other and have a bit of a chat – staying social is key too! Forming a routine and meeting at a particular time each week is a great help to have structure in your week and to help stick to it.
Reward yourself!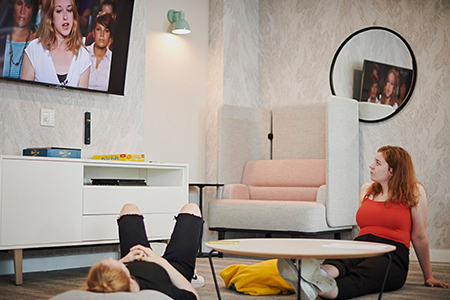 Don't forget to treat yourself when you've ticked off a task or finally hit that essay word count. This can be anything, from watching the next episode of your favourite show on Netflix or buying some premium snacks from the shop! It's important to give yourself a break and acknowledge progress you've made.
Don't be afraid to ask for help
Within the digital world, help is still readily available. If you're finding a particular topic difficult reach out to your lecturer. You can also chat topics through with mates on your course and take a look at wider resources and study materials available, such as videos, online journals and webinars.
Get snoozing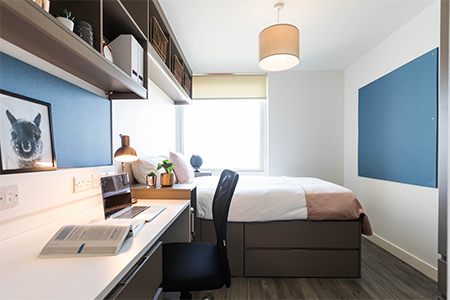 Sleep is extremely important for productivity so get those early nights in! A good nights sleep will kick start your morning feeling energised and ready to take on the day.
We hope that helps with those time management skills and good luck!
At aparto student accommodation, we run loads of regular virtual events for that downtime between study! Check out the action on our Instagram. If you're keen to find out more about the aparto life, find your nearest residence.