top tips
Mental Health Awareness Week – top tips for connecting with nature.
10 May 2021
This week is Mental Health Awareness Week and the theme for 2021 is nature. Mental wellbeing is so important for students, with the stress of moving away from home, exams and making new friends. In a recent national report, "over a third of students reported a serious emotional, behavioural or mental health issue" and "42.8% reported that they were often or always worried.* It's vital to be aware of ways to support the mental wellbeing of yourself and others. 
The theme of connecting with nature is very timely. With the recent wave of lockdowns, nature has been more key than ever with providing support for our mental and emotional wellbeing and it's power is not to be underestimated!
The purpose of mental health awareness week is to connect with nature and the Mental Health Foundation have some great top tips on how to do this, which we've shared below, along with how you can practice these at your student accommodation.
Find nature wherever you are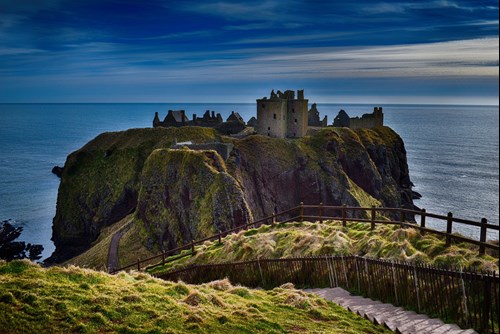 Whatever city you live in, there is always access to nature. Whether it's a trip to the local park or a walk along the canal, escaping into nature is great for a mood boast. Need some inspiration? Our guide for top things to do in your city includes tips for great nature locations, from riverside walks in Lancaster to Scotland castle trails! We'll also be sharing where our residents have been getting their nature fix on our Instagram - check it out!
Connect with nature using all your senses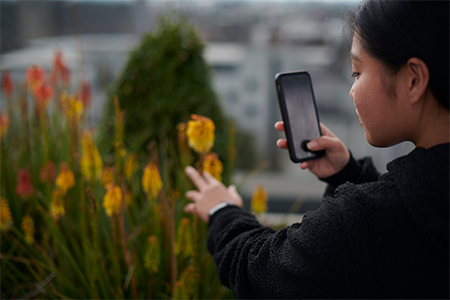 Try to focus on your senses when you're in natural surroundings. Whether you focus on the sound of a birdsong, notice the movement of the clouds or feel the warm glow of summer on your back, home in on that sense. Appreciating the beauty of nature can help bring a sense of calm and joy. Think about how this can be applied at your student accommodation, maybe you notice the wind whipping through your hair whilst punting down the river cam or perhaps the sound of the river flowing down the Thames river path trial in Reading. You can even connect to a nature playlist either inside or outside!
Get out into nature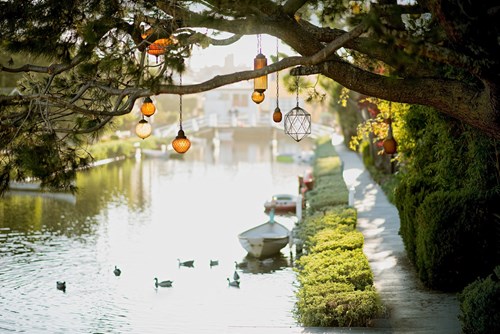 With essays deadlines and exams looming, spending your downtime in nature can help you reset and reenergise. You have the option of greenspaces on your doorstep or even going a bit further afield for a well-earned day trip. From Hampton Court in Kingston to Dublin castles, immersive yourself in nature to help your mind rest.
Bring nature to you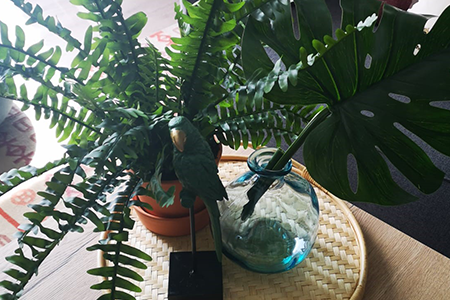 You may not always be able to get out into nature, but that doesn't stop you from bringing the outdoors in! Pick up some house plants or herbs to brighten up your space. Having something natural to see, touch and smell is a great way to connect with nature. At aparto we run regular events based on loads of themes and recently ran a macrame plant hanger class! Check out the action on our Instagram.
Exercise in nature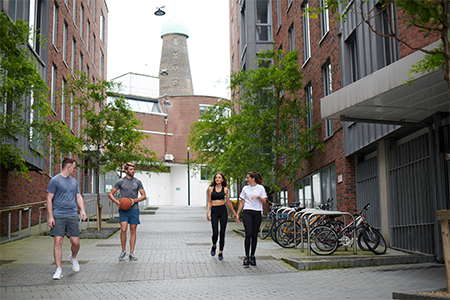 Exercise is great for wellbeing and doing so outside provides a double benefit of being in nature! Whether it's a walk, run or cycle this can help with wellbeing. You can even arrange to meet a friend at a set time to get a good routine as a post or pre study session break. We're launching an aparto fitness club next week, stay tuned for more details. 
Combine nature with creativity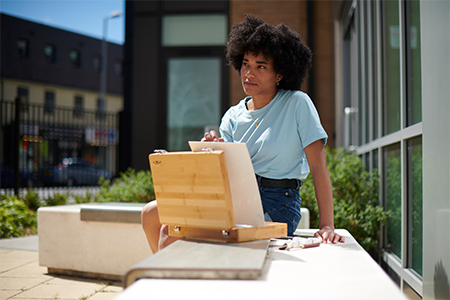 Taking some time to be creative is great for wellbeing and perfect for a study break. Take these creative activities outside, like dance, art or music. aparto properties all have some outside space for residents, whether that's a courtyard or roof terrace, so if you want to stay close to home make use of what's on your doorstep! You can connect further with nature by drawing or painting landscapes or plants, or taking photos.
Protect nature
Nature is amazing and we need to do what we can to look after it. Taking care of something is also a great way to feel good. There's tons of small actions that can be taken in day to day life, such as recycling or donating unwanted clothes. Sustainability is a core value of aparto and we're committed to do all we can to champion this. All of our residences have recycling stations, and we also arrange clothes drives and donation boxes for unwanted clothes so they can go to a new home!
More details on Mental Health Awareness Week can be found here along with details of what else you can do to get involved.
Don't forget to check out our other blogs, such as coping with stress around exam season and top tips for self-care and wellbeing. If you want further tips on protecting nature, find out how you can practice green living in your home.
We'll also be launching Kooth, a mental wellbeing support platform for students on 17th May for our UK and Ireland students. More details to follow!
Let's all support each other to connect with nature and improve wellbeing.
*The Insight Network and Dig-In University Student Mental Health Survey published March 2019