inspiration
At home spa with DIY facemasks
23 March 2021
With uni work ramping up, it's important to take time for yourself and find ways to relax and unwind. Luckily, there are some easy ways you can do this on a student budget.
DIY face masks
Face masks are a great way to feel zen and to look after your skin. You can even be eco-friendly and frugal by using items you may already have in your kitchen. Here are a few top DIY facemasks to get your skin feeling fresh and revitalised: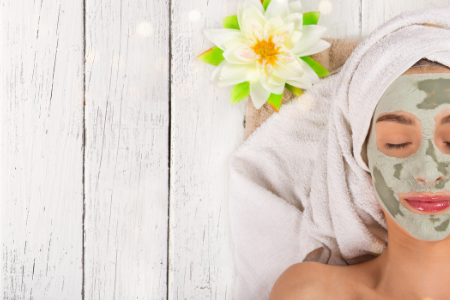 Aloe vera 
Why it works: Aloe can help soothe inflamed and irritated skin.
Aloe vera can be mixed with other ingredients like powdered turmeric or green tea to help with oil control and sensitive skin. 
Ingredients: Blend aloe vera and turmeric or green tea. Leave on for: 15–20 mins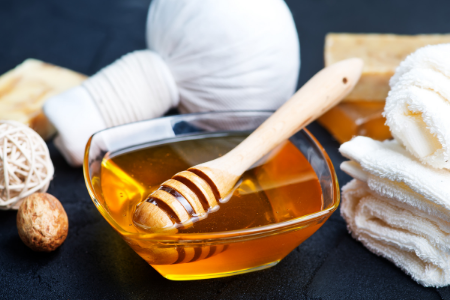 Turmeric
Why it works: Turmeric is a natural anti-inflammatory and can be turned into a paste to create a soothing face mask, helping reduce inflammation in the skin. Mixing it with honey, an antioxidant-rich product that's also naturally antibacterial and antimicrobial, may help soothe inflamed skin and keep your skin looking fresh!  
Ingredients: Mix together 1/2 teaspoon turmeric + 1 tablespoon honey. Leave on for: 10–15 mins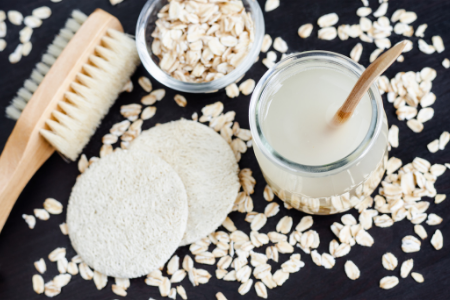 Oatmeal
Why it works:  
Why it works: Oats contain antioxidant and anti-inflammatory properties, and oat bran specifically is a good source of B complex vitamins, vitamin E, protein, fat, and minerals. 
Boil oats with water, as you normally would for a healthy breakfast option, and allow the mixture to cool completely before applying to skin for a soothing mask session. Mix it up and even add a few drops of tea tree oil or turmeric for additional benefits. 
Ingredients Left over oatmeal, no sugar. Leave on for: 20–30 mins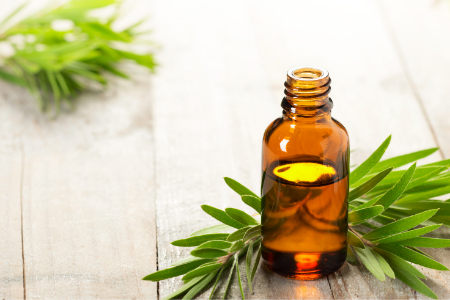 Tea tree
Why it works: Tea tree oil is known to be antibacterial and anti-inflammatory and can help with break outs on the skin. Be very careful with how much you use, as higher concentrations can be irritating to the skin so keep those drops to a minimum!
Mix a few drops of tea tree oil with 12 drops of a carrier oil, like olive, or sweet almond. Massage it in like moisturizer (avoiding the eye area) on cleansed skin. Leave on for 5 to 8 mins. Use a warm towel to massage off and continue the rest of your skin care routine (skip toner, if you do this). 
Ingredients: Mix 1 to 2 drops of tea tree oil into your clay mask. Leave on for: 10–15 mins (no more than 30mins).
Don't forget to also put on a comfy robe or your cosiest pyjamas for the full spa experience. Got a pair of slippers? Pop those on too and sit back and relax! You can also create that ambience with your favourite chillout playlist. Need some inspiration? Spotify has tons of relaxation playlists and eve spa themed songs to get the right vibe.
Check out our blog on self-care and wellbeing for more top tips for looking after yourself.